Make safety and security a priority with entrance security cages and lockers from our friends at
WireCrafters
Wire mesh security panels are a staple at storage facilities and operations, and we're thrilled to be partnered with the country's leading wire mesh manufacturer, WireCrafters, to supply a wide variety of wire mesh products that create real security solutions for your warehouse.
About our partner, WireCrafters
Wirecrafters started as a small, family-owned business in Louisville, Kentucky back in 1967, when it was a wire job shop. Fast forward to today and they are the leading producer of wire partition products in the U.S. and utilize only domestically produced raw materials for their products. They have both perfected and innovated today's most popular wire mesh products including tenant storage lockers, security cages, machine guards, vertical lift enclosures, warehouse dividers, restricted access cages, and more. We're proud to work with such an exceptional wire mesh producer and be granted direct access to their latest products, expertise, and fast shipping.
Why wire mesh for warehouse security
There are many reasons to choose wire mesh products for your needs: 
They're sturdy, strong, and practically indestructible

Their multi-purpose configurations are often easy to install and economical

They are custom built for your exact space and needs

Products are reusable and can be disassembled and reassembled for various needs

See more examples of applications on our webpage here 
Learn more on our wire partition blog feature 
New & improved surface-mounted electric strikes
For security cages with mechanical latches or locks, WireCrafters is now offering new surface-mounted electric strikes. These strikes allow customers to easily change how the door opens and on which side it hinges, and they can easily be mounted on existing doors. The electric strikes can work with many different types of electric locks and latches including push-bar release mechanisms, HASP keys, Trilogy® electronic keyless access locks, and employee cards or badges.
Learn more about these new electric strikes from WireCrafters through their video series, Mondays with Milt
About security cages for warehouses
Warehouses with multiple entrances need a barrier that will protect incoming visitors from forklifts and other machinery. Security cages from WireCrafters provide this protection and have lots of beneficial features including easy assembly, the ability to build it free-standing or mounted to walls, as well as service window and shelf accessories. 

Learn more about our wire mesh enclosures from WireCrafters
About wire tenant lockers for apartment and condo dwellings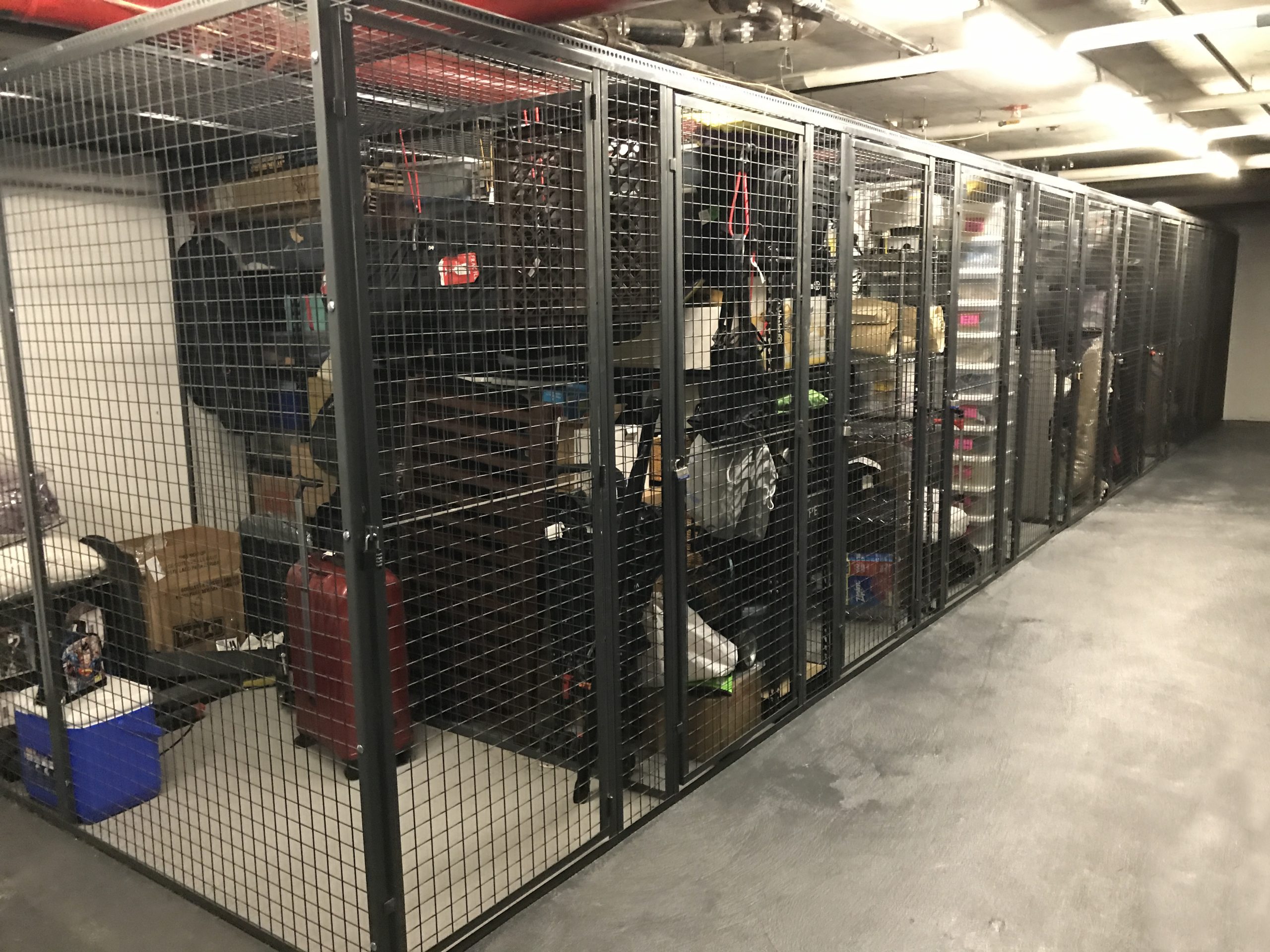 Our all steel welded lockers are a superb product for personal storage items and are popular in many different spaces including warehouses (employee storage) and apartment and condo complexes. We've seen operations recoup their locker costs in less than 12 months by leasing or renting out these tenant locker solutions. They can be customized for your exact space and are see-through for maximum ventilation as well as security. 
See our case study about tenant storage lockers
Have a need for wire mesh enclosures? We'd love to help! 
Give us a call at  303-937-8376 for a free consultation.
Have you worked with us on a project? Google Business Reviews!
Serving Colorado, Eastern Wyoming and Western Nebraska.
We have both Denver and Colorado Springs locations! 
DENVER OFFICE
1630 West Evans Ave, unit L
Denver, Colorado 80110
Phone: 303-937-8376
COLORADO SPRINGS OFFICE
1880 Office Club Pointe
Colorado Springs, CO 80920
Phone: 719-272-8253