Don't wait 4-5 months for sturdy, industrial lockers. Through our special partnership with Hadrian, you can have your custom order shipped within just 30 business days!*
(*date of publication: April 2023)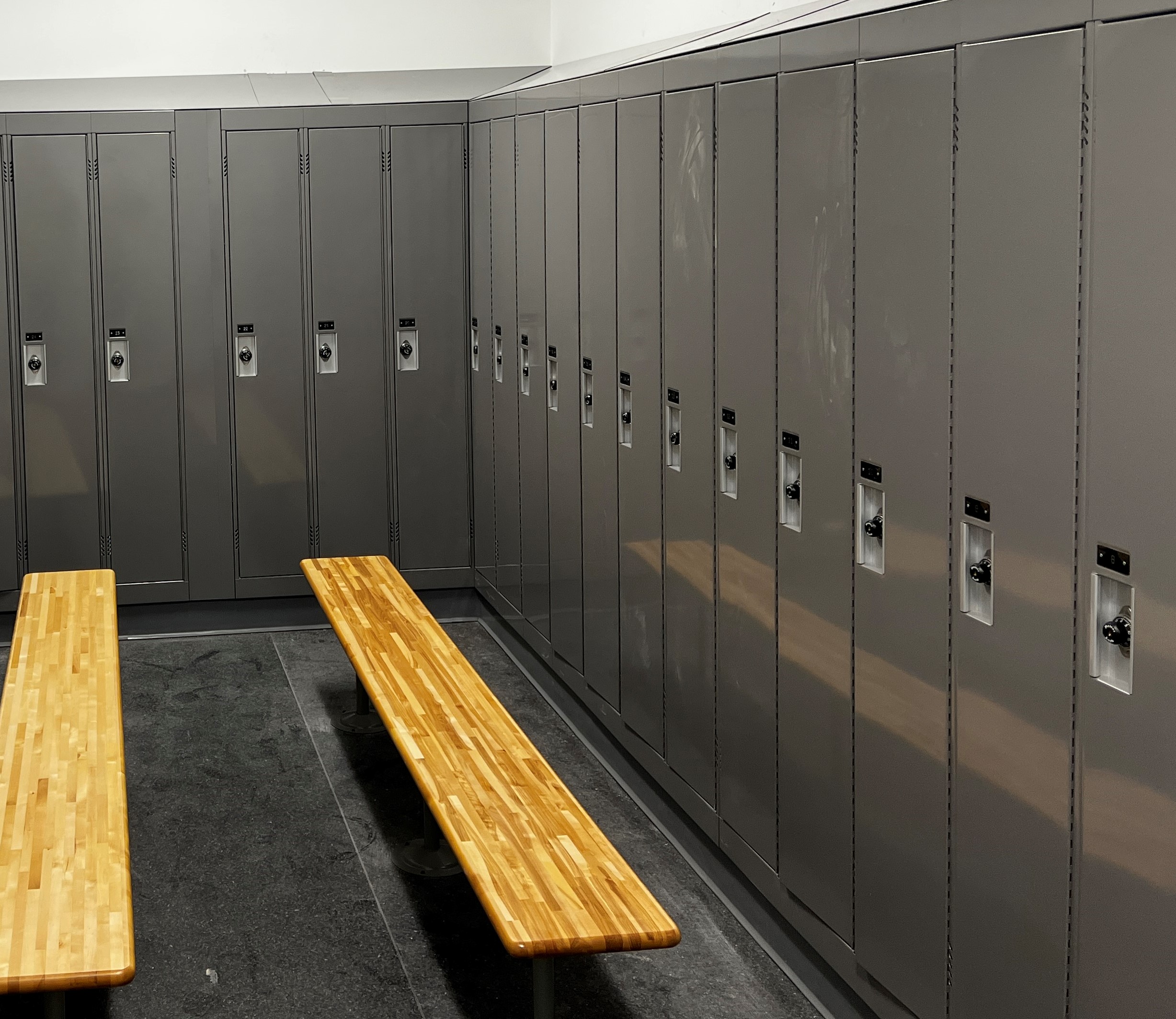 If your business, school, or organization is in need of lockers, our partner Hadrian is a fantastic choice. Hadrian lockers are known for their durability and ability to
withstand years of wear and tear. Hadrian, a leading locker manufacturer since 1983, has also developed a special powder coat technology, which provides rust-free protection in 15+ colors, including custom colors. Unlike other retailers, Hadrian do not charge extra for powder coats!
About Hadrian / JR Jones
Hadrian is a leading global manufacturer of lockers and is based in Canada. It has a reputation for producing high-quality lockers that keep in mind the user experience while maximizing sustainability through recycled content and long-lasting durability. As Hadrian partners, we're able to pass valuable time and money savings on to you, our customer, creating a win-win-win for all.
What Makes Hadrian Lockers a Favorite Among Customers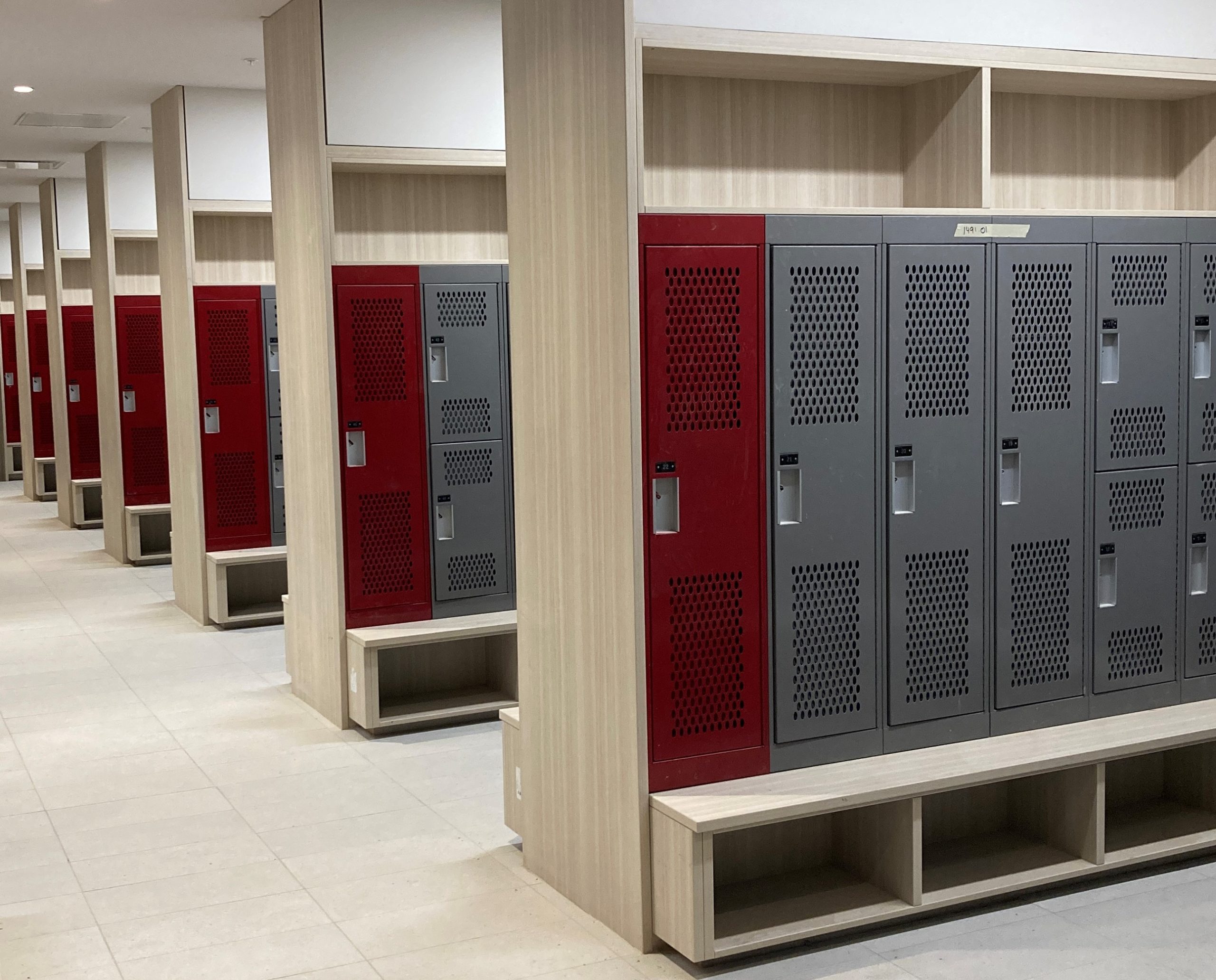 They are attractive, durable, and strong.

All Hadrian lockers have a double pan door with a honeycomb core for durability and strength,

making them ideal for schools, ski resorts, gyms, event centers, employee areas, and more. 

The advanced technology of Hadrian's powder coat paint provides long-lasting, rust-free durability for all of its steel lockers and makes them abrasion- and dent-resistant. They also come in a variety of helpful finishes, including graffiti-resistant finishes and those that create special effects, such as more than one color to support ADA specifications or team colors.

Two of the most popular types of Hadrian lockers are: 

Corridor lockers (Emperor): These lockers come in many colors and have built-in expertly-designed ventilation, which allows air to flow freely throughout the locker without being blocked by any of the contents inside. 

Athletic lockers (Gladiator): These are perfect for locker rooms. They are low-maintenance, have the highest durability, and have maximum ventilation, with vents on both the doors and sides.

All Hadrian lockers can be configured to conform to ADA accessibility requirements. There are also pre-drilled holes in Hadrian lockers that allow shelves to be installed at heights that are within ADA guidelines.

Hadrian's replacement fronts allow customers to quickly "refresh" the look of a locker without having to uninstall and reinstall an entire locker frame. Replacement fronts — doors and frames that

can be put on old locker frames — are a simple solution that helps save both time and money.
Learn more about lockers on our blog: What to know before you buy lockers
See all the lockers we offer on our  locker products page 
Need lockers? Let us take out the guesswork with a free consultation! 
Call us at 303-937-8376.
Have you worked with us on a project? Google Business Reviews!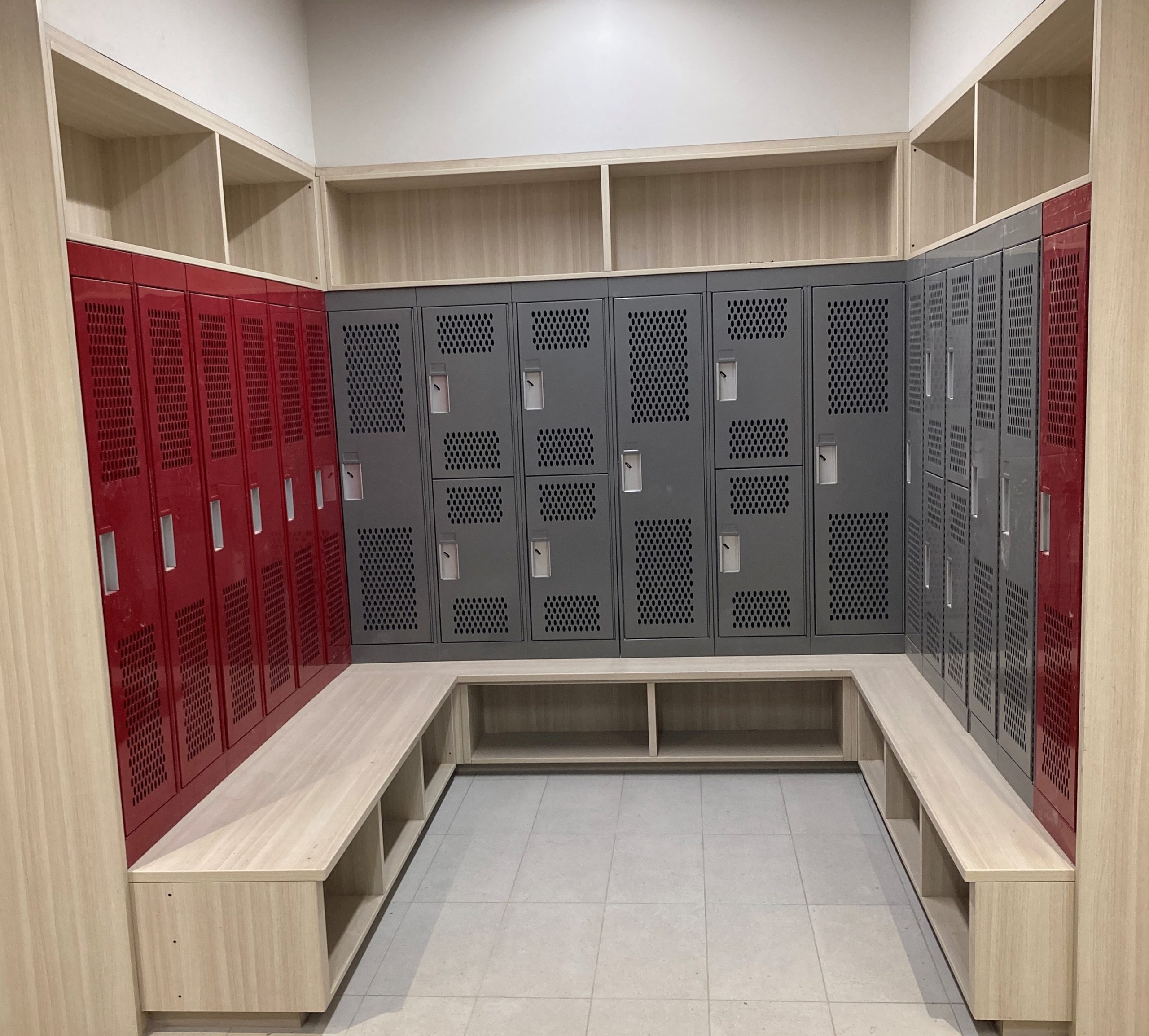 Serving Colorado, Eastern Wyoming and Western Nebraska.
We have both Denver and Colorado Springs locations! 
DENVER OFFICE
1630 West Evans Ave, unit L
Denver, Colorado 80110
Phone: 303-937-8376
COLORADO SPRINGS OFFICE
1880 Office Club Pointe
Colorado Springs, CO 80920
Phone: 719-272-8253