EMPLOYEE WELLNESS
WESTERN STORAGE AND HANDLING CARRIES HEAVY DUTY ERGONOMIC WORKBENCHES AND WORKSTATIONS

---
Ergonomic workbenches and adjustable height workstations are a requirement in today's business for office, warehouse and laboratories and come in a wide-variety of shapes and sizes. At Western Storage and Handling (WSH), we know that finding the correct ergonomic workspace for your specific application is foremost on your mind. Whether you need an adjustable height desk or workstation, the perfect angle for your chair, ergonomic handles or customizable compartments, we are your one-stop source for getting what you need.
CHOOSING THE RIGHT ERGONOMIC WORKBENCHES
Ergonomic industrial workbenches vary from industry application to utilization to body type. What's right in one function can be inefficient in another. The right workbench assigned to the right employee and task makes for a safe and comfortable working environment and can mean real increases in productivity.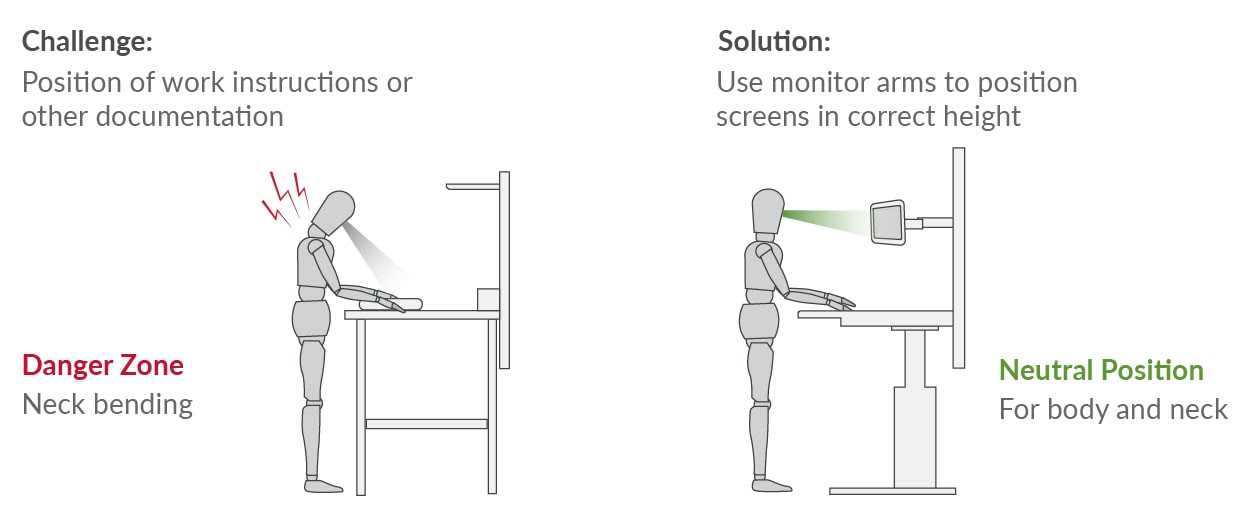 ---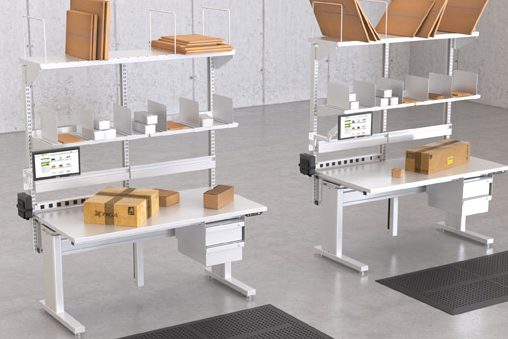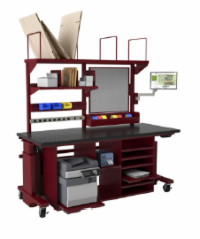 ERGONOMIC WORKSTATIONS
At Western Storage and Handling our experts understand the importance of identifying the right working height and accessories that will meet your specific business needs – today and in the future.
A number of areas that require specific designs of industrial, ergonomic workstations include:
Service areas
Printer Stations
Shipping and Receiving areas
Manufacturing
Quality Control
Packaging areas
BioTech
Medical Fields
---
WHY CHOOSE WESTERN STORAGE AND HANDLING ?
At WSH, we leverage our more than 200 years of material handling equipment experience to help you create more space, solve safety issues and improve productivity.
In addition we:
Represent a wide range of the best manufacturers, including BOSTONtec, Borroughs and BioFit.
WSH carries a local inventory of equipment for fixed height workbenches so we can quickly respond to your needs, or we can order adjustable height workstations and work benches t be delivered directly to you.
WSH works with more than 15 industry-leading manufacturers of workbenches, who are as focused on craftsmanship and attention to detail as we are. This results in products that offer you superior durability, configurability, mobility and quality.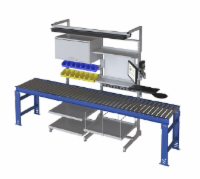 CHOOSING THE RIGHT INDUSTRIAL WORK-BENCH STYLE
We'll take the time to help you choose which of the following styles best meets your needs:
Common industrial workbench options include:
Adjustable height from sitting to standing
Articulating Arms
Supports for Computer Screens/Viewing
Steel, Wood or ESD Laminate Work Surfaces
Task lighting
Storage shelves and Locking Drawers
Tool balancers
Storage containers and bins
Electrical outlets
For even MORE information: Click Here