CUSTOM DESIGNED WAREHOUSE MEZZANINE FLOOR SYSTEMS
MEZZANINE WORK PLATFORMS

---
Custom designed mezzanines and storage platforms can expand your storage space; not your building. Mezzanines can improve on your existing space by building up and can double or even triple your current space. Together they are an effective and affordable solution for adding more space to your facility with minimal to no downtime to your current production or productivity.
Western Storage and Handling (WSH) custom designs and builds to fit, so you can add one or more mezzanine floors to your existing area, and our Project Managers handle all the details, including local permits and building codes.
---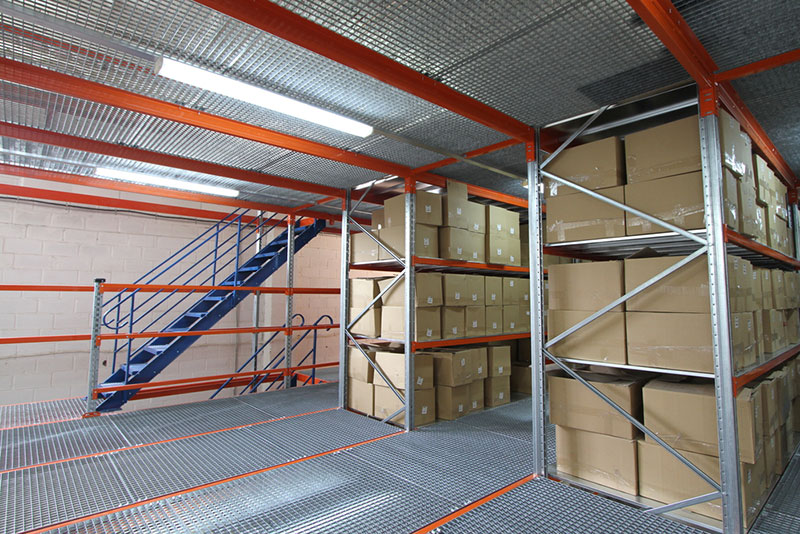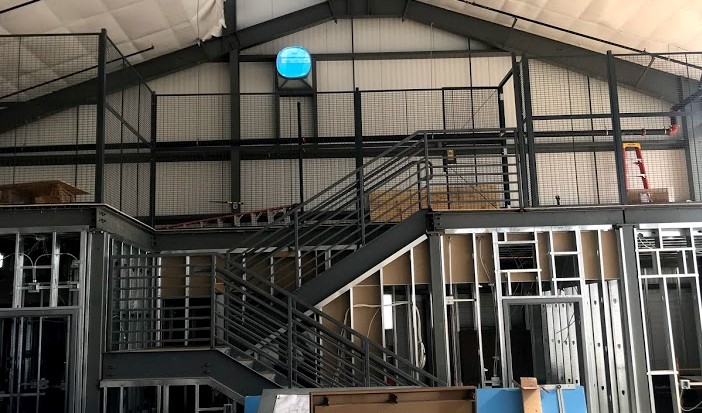 Double — or even triple — your existing space without disruption to your warehouse production or productivity!
Expand the use of your existing space using custom designed mezzanine or storage platform without impeding on your current warehouse! Mezzanines aren't just for increasing storage capacity. Combine a mezzanine system with a modular office unit to create additional office space, lunchrooms, break rooms, or cafeterias without expanding your warehouse. WSH has strong partnerships with established companies such as MiTek, 3D Storage Systems, and Panel Built which ensures top of the line products and reliability.
Mezzanines and storage platforms can be a cost-effective way to make the most of the space that you already have. They're pre-engineered, pre-manufactured yet still highly customizable. Since they are modular; installation can be done within DAYS minimizing any downtown from your current warehouse schedule. WSH will design and install a mezzanine system or floor that works best for your needs. Whether you're looking to increase square footage, increase efficiency, or increase productivity:
Offset rising space costs
Maximize leased space
Expand to meet growth needs
Streamline logistics
Reduce building maintenance
Save energy costs
Customize space to fit your needs
TYPES OF WAREHOUSE MEZZANINE SYSTEMS
Steel mezzanine systems also can be customized to fit into just about any area of your facility. Furthermore, all mezzanines are engineered and designed to meet IBC, OSHA and other building codes. Depending on your application, they can be:
Freestanding Mezzanines
A freestanding mezzanine is supported by structural columns. These columns allow for maximum use of floor level space or even on a pre-existing or newly installed mezzanine. Also this mezzanine type allows for a great deal of design flexibility to meet your needs.
Rack or Shelving Supported Mezzanines
Rack or shelving supported mezzanines use standing shelving or racks as the support structure. For example, a deck-over unit could be constructed allowing for an open space on top of easily accessible storage. Or, for an even more high-density storage need, a second story of shelving can be built on top of lower-level storage.
Catwalk Style Mezzanines
Catwalk style mezzanines increase your shelving or rack storage area capacity. More important with them you get increased access to your vertical space. Existing or new shelving uprights provide the support framing. If this is inadequate, cubic columns are used as needed.
Right Fit Every Time
To ensure the right fit, we take the time to discuss your specific needs. We will make recommendations and perform exact measurements at your site.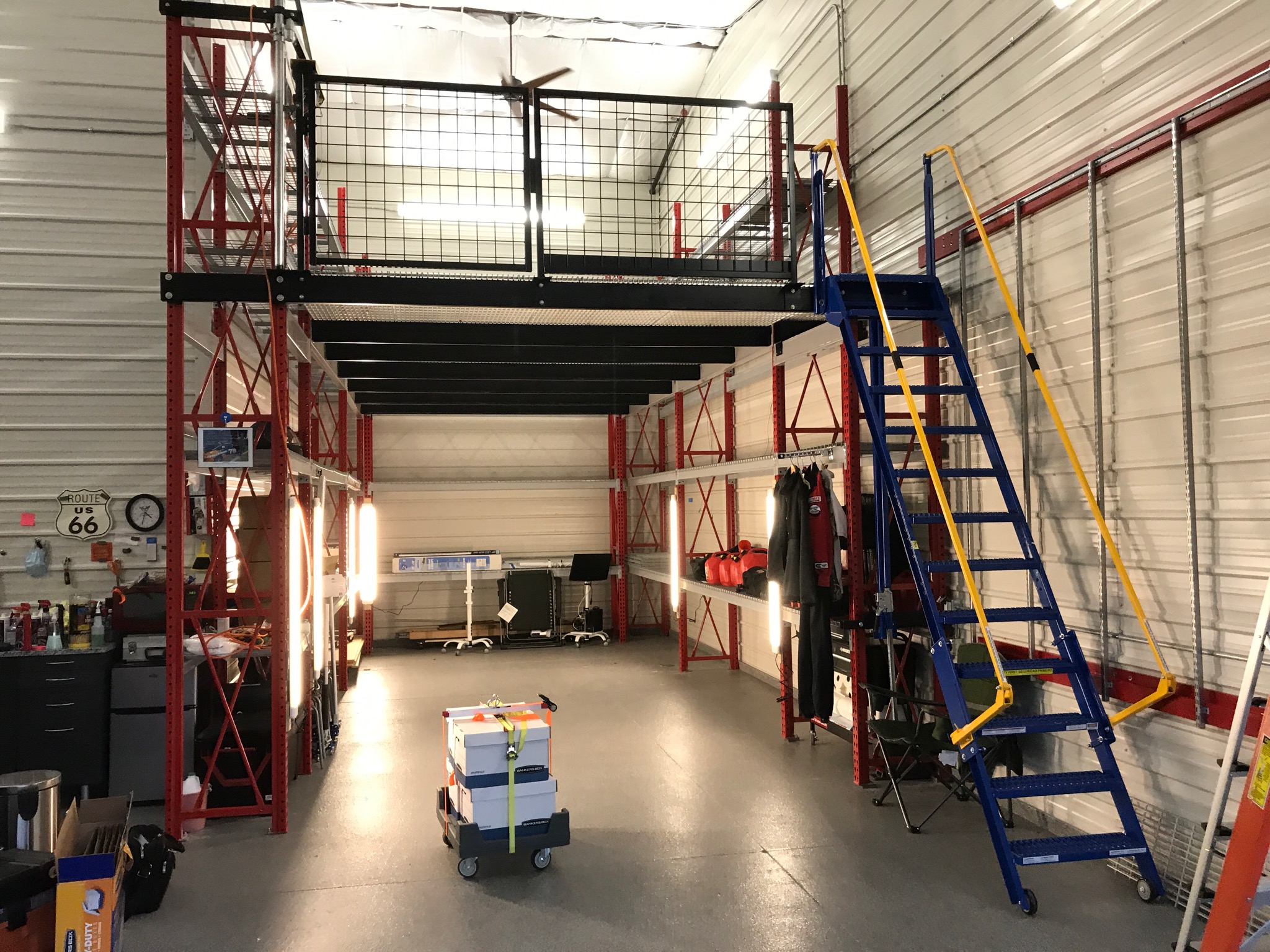 VARIETY OF USES FOR WAREHOUSE MEZZANINES
Steel mezzanines can be used for a wide variety of needs including:
Product storage
Manufacturing space
Automotive parts storage
Processing
Work platforms
Office space
Warehouse
Record and archive storage
Overstock storage
Lunchrooms
For more information and a FREE consultation, Click Here