BETTER INVENTORY MANGEMENT
WESTERN STORAGE AND HANDLING OF DENVER COLORADO IS ONE OF THE LEADING SUPPLIERS OF AUTOMATED VERTICAL STORAGE SYSTEMS IN THE ROCKY MOUNTAIN REGION.

---
Automated storage systems and vertical carousels can manage a virtually unlimited number of goods to countless destinations or applications. As your inventory demands increase, count on Western Storage and Handling's (WSH) decades of experience to guide you through the detailed process of warehouse automation. We use only top name material handling equipment manufacturers, SUCH AS:
Lista
Vidir
Modula
RapidStack
---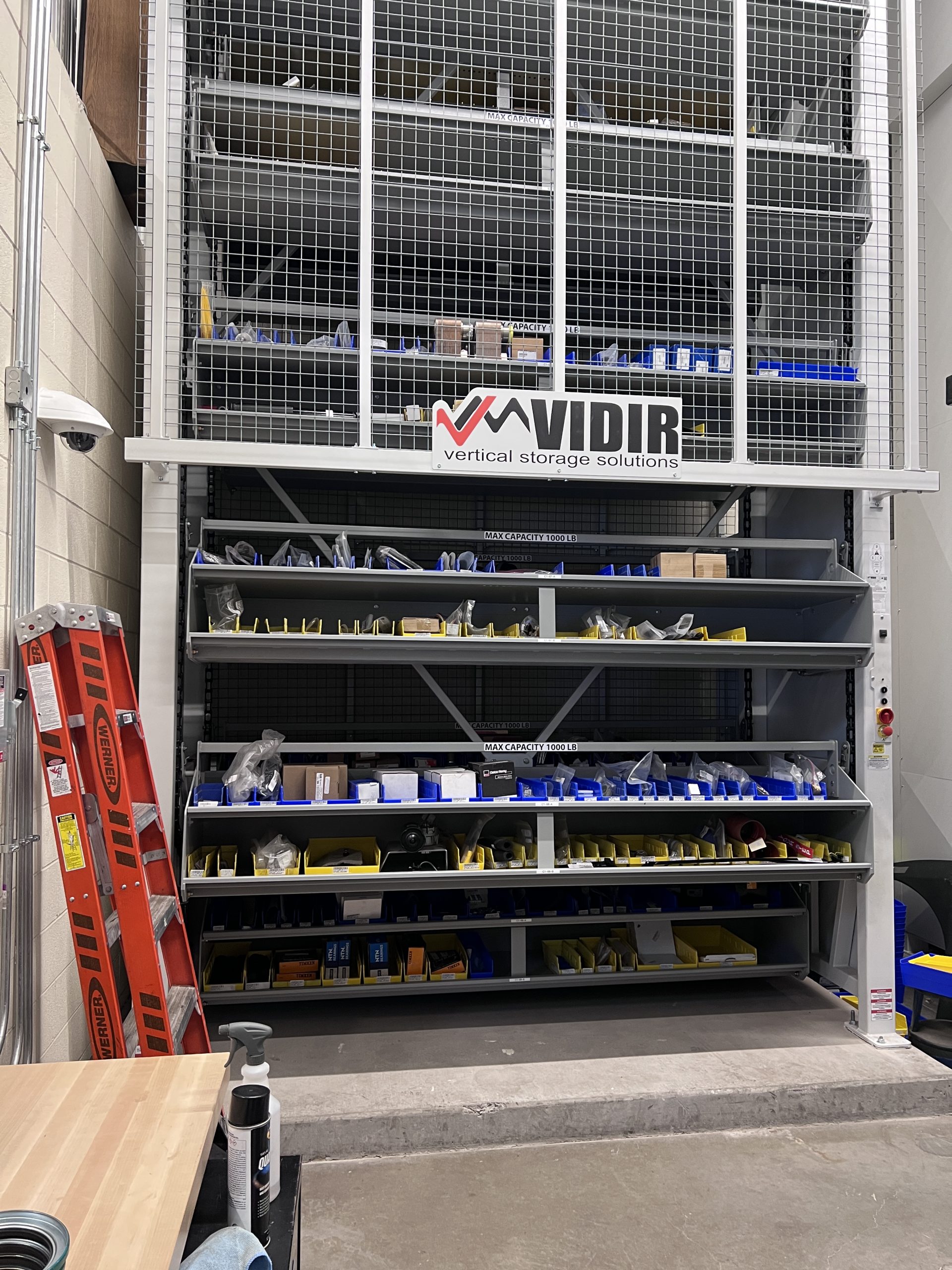 VERTICAL CAROUSELS
Vertical Carousel storage systems deliver maximized space utilization by taking advantage of the full ceiling height of your facility. By securely storing your goods vertically with automated delivery to an operator, you reduce the need for unnecessary bending, walking and reaching for parts.
Automated vertical carousels create production efficiency in a variety of ways such as:
Order picking of small parts in distribution
Large or Heavy Parts Inventory (such as tires or car parts)
Item sorting directly into customer cartons in distribution
Small parts picking in manufacturing
Cleanroom storage and selection
Atmospherically controlled applications
See one of our recent installations and even more information on Vertical Carousels here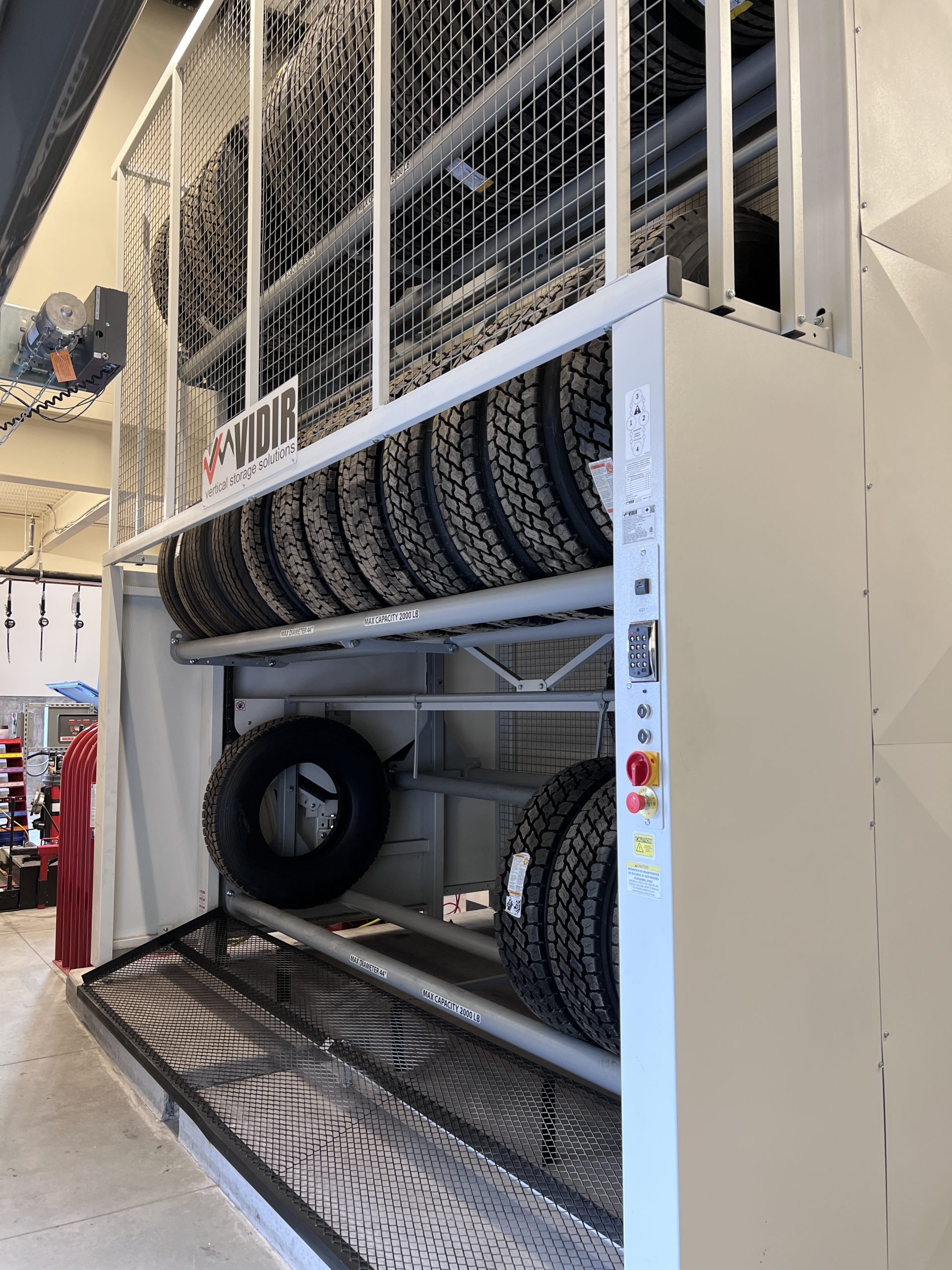 VERTICAL LIFT MODULES (VLM)
Vertical Lift Module (VLM) systems consist of two rows of supports with trays transported by an automated elevator to the picking bay. This makes for a high density storage warehouse, controlled by an easy-to-use system. Completely modular, VLM systems maximize the available height of your building saving you up to 70% of floor space.
HORIZONTAL CAROUSELS
Horizontal carousels are automated spinning shelf units that are ideal for your high speed order picking, parts delivery and sortation applications. With reliably constructed and flexible configuration design, horizontal systems will save space, reduce labor costs, increase productivity and improve accuracy.
Common uses include:
Batch order picking
Clothing and materials inventory or cleaning applications
Residual handling in store replenishment operation
Returns handling for e-commerce
Order sortation for retail store department and aisle-based carton creation
AUTOMATED GUIDED VEHICLES (AGV)
Moving goods is labor-intensive work. Automated Guided Vehicles (AGV) are a flexible and effective solution for transportation and assembly line tasks in any facility, increasing productivity and safety while lowering labor costs. No matter what size your operation, AGV use is scalable to meet your specific needs.
MINI LOAD AND UNIT LOAD SYSTEMS (ASRS)
Mini Load and Unit Load Systems (ASRS) pick and deliver individual loads to and from storage locations inside rack or horizontal carousels. Loads are delivered to conveyor drop off stations conveying the SKU to other areas within the system for picking, packing, or shipping. Multiple drop off stations provide completely automatic, fast, and safe delivery and picking at high rates. Individual systems are configured to your specific needs for each individual project.
Learn more by scheduling a FREE, no obligation appointment with one of our Material Handling and Storage Professionals. Click Here