COMPARTMENTALIZE & ORGANIZE ITEMS
INDUSTRIAL STORAGE LOCKERS

---
Whether you need school lockers, ski lockers, employee lockers or weapons lockers; WSH offers the finest and most economical locker solutions to meet all of the storage needs at your facility. That's because we have a wide range of industry contacts and top manufacturers, which enables us to do the legwork for you while meeting your needs within your budget. We can match the best steel, plastic or wood locker solution to your specific needs and challenges. At WSH we represent the top name manufacturers in the material handling industry.
Ideal Products Inc.
Republic Storage
Penco
Hadrian
Bradley
Lenox
---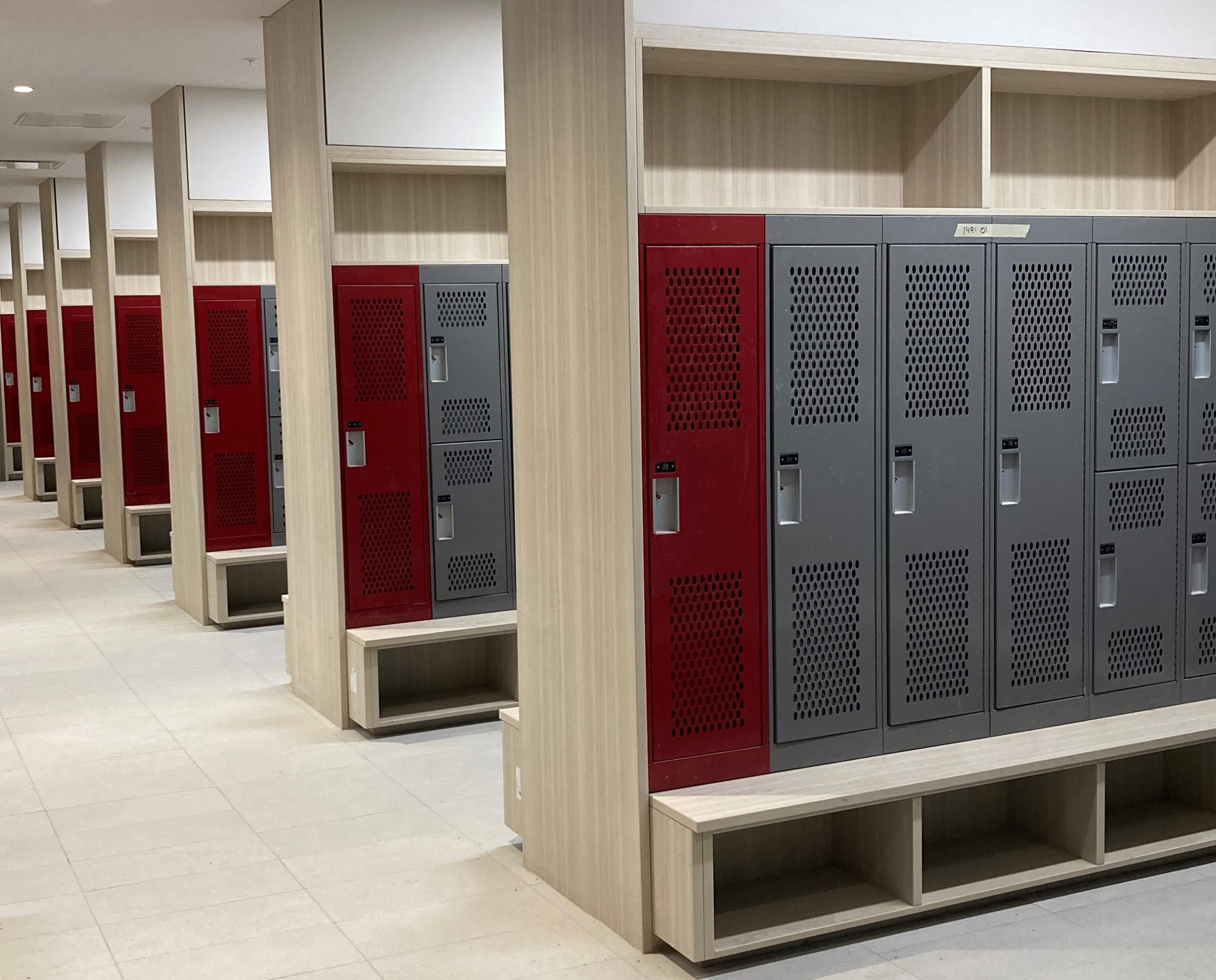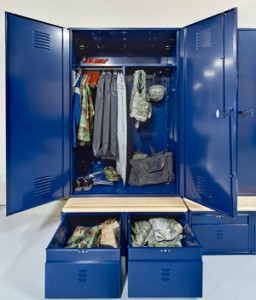 LEVERAGE OUR LOCKER EXPERTISE
From school lockers to surgical staff to ski storage to weapons storage to tenant storage, WSH has the right locker solution for you. The various colors, optional handles, single or double tier, lock options and other features can be confusing; so let the experts at WSH help you find a customized solution to meet your needs.
Also, Lockers can be delivered and supplied KD (Knocked Down for on-site assembly) or All-Welded construction and ready for installation upon arrival.
Visualize the layout
Want to see how your lockers will look in your facility before being installed? Now you can. WSH uses Autocad layout software to show you how your lockers will look in the area you designate before any work begins. We'll also show you pictures and layouts of recently completed projects at facilities across the country!
---
LOCKER APPLICATIONS
School lockers
Mail Boxes & Mailroom Lockers
Athletic ventilated lockers
Ski and Snowboard
Locker rooms
Weapons lockers
Evidence storage lockers
Tenant storage areas
Heavy duty athletic lockers
TA 50 Lockers
Heavy duty industrial Storage lockers
There are many types of and uses for lockers, but ultimately, they compartmentalize and organize items and while, most importantly, keeping items safe and secure. Perfect for secure storage, and customizable in stainless steel, and galvanized, lockers perfect as school lockers, customer, client or employee lockers, weapon storage lockers, and ski lockers.
Western Storage and Handling, located in Denver and Colorado Springs, offers the finest and most economical industrial storage locker solutions to meet your needs. Our industry contacts with top manufacturers enable us to do the legwork and find the best steel, plastic, or wood locker solution to your specific needs.
Personal storage
For employee break rooms, schools, gyms, health clubs, medical facilities, etc. Design a place for employees, students, or members to store personal items like coats, purses, cell phones, or even their lunch or to change from street clothes to work clothes.
Secure storage
Tenant storage, police stations, warehouses, pharmacies, employee breakrooms, etc. Create secure, easy-to-access storage for high-risk items and locations that are high traffic or lack other security.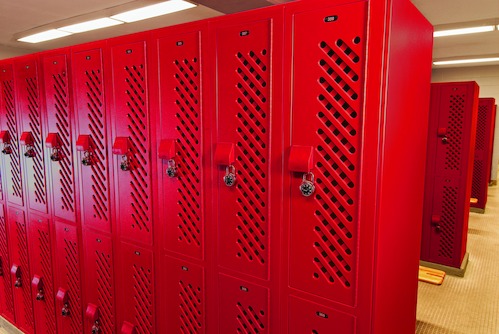 SELECTING THE RIGHT STORAGE LOCKER PRODUCT
You can rely on us to walk you through all the options and select the right storage locker product for your needs. Types of storage lockers can be generalized as:
Steel lockers – which may be painted, galvanized or stainless steel
Plastic lockers –utilitarian option when security isn't a large concern
TA 50 weapon storage lockers – heavy duty construction designed for military and police use
Storage cabinet lockers – Much like school lockers, providing sturdy closed storage ideal for smaller items, clothing, etc.
LOCKER FEATURES
There are a number of features and characteristics to consider with storage lockers. Let the team of experts at WSH help you choose the best locker features to meet your needs, such as:
Bank size – This specifies the number of lockers wide a unit is.
Tiers – Lockers may be specified as single-tier, two-tier, three-tier, etc.
Material – Most lockers are steel, however, wood, plastic or laminate lockers are also sometimes used
Locking options – Various types of key locking, padlock or keypad with code entry options are available now.
Number of locking points – Locker doors may lock with either single or three-point locking
Dimensions – These include width, depth, and height
Color – Most manufacturers offer a range of colors to choose from.
Sloping tops – While most lockers have flat tops, some manufacturers offer the option of sloping tops, which can make it impossible to store items on top of the lockers
For more information or to schedule a FREE, no obligation consultation Click Here