Ramps, Levelers, Bumpers and Seals
Are you looking for Truck Loading Dock Equipment to make the loading dock area of your facility more accessible? Western Storage and Handling (WSH), located in Denver CO, and Colorado Springs CO, truck loading dock equipment includes dock ramps, loading dock levelers, loading dock bumpers, and dock seals, to improve your facility's efficiency and safety. WSH can help improve the efficiency of trucks taking products away or bringing products to your facility, safe movement of goods in that dock area? Then you've come to the right place.
---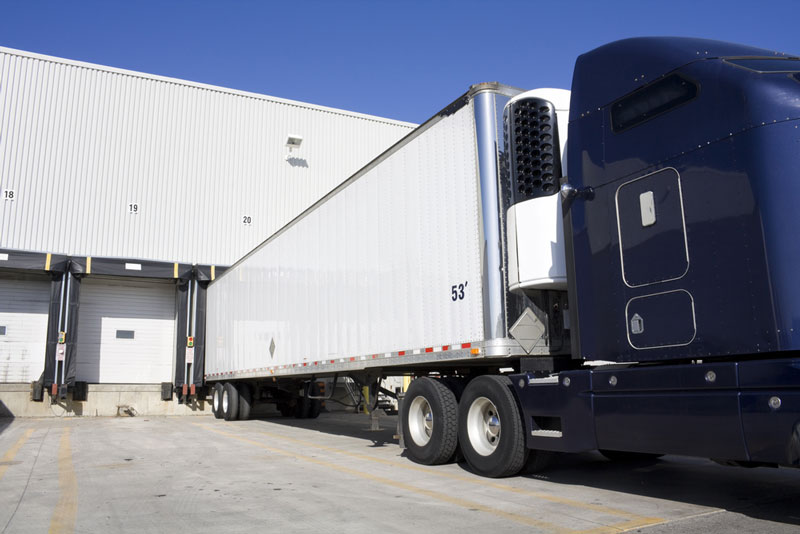 TRUCK Loading dock safety
The loading dock is one of the most dangerous areas of most operations. That's why ensuring the safety of your employees is very important at WSH. This is particularly crucial given the wide variety of sizes of truck trailers, door sizes and dock elevations.
Our professionals at WSH understand that the ability to safely service these vehicles can be challenging for employees. With our 200 years of application experience, WSH can work with you to identify the correct equipment. Most important this will help avoid common hazards on and around your loading dock including:
Forklift accidents
Employees being hit by forklifts and other powered trucks
Slips, trips and falls
Trailer creep
Unsecured loads
Debris on floor
Chemical splash
Materials handling injuries such as lifting
Unguarded machinery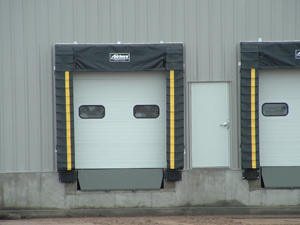 Truck Loading dock equipment
If you're building a new facility in Colorado, Wyoming or Nebraska or improving the safety of your existing loading dock, WSH provides a wide range of truck loading dock equipment including:
Elevating docks
Loading dock ramps
Loading dock levelers
Dock boards
Dock lighting solutions
Dock screen doors
Loading dock bumpers
Dock seals
Dock shelters
Vehicle restraints
Traffic doors
Dock seals and shelters
Bug screen doors
Impact doors
Door protection devices
Dock lights
Mobile Pallet Jacks
Portable Truck loading dock equipment is also available, if needed.
Industry leading Truck dock equipment manufacturers
Western Storage and Handling  works with top name manufacturers in the material handing industry. More inportant this will ensure our solutions provide you with outstanding products and services. For loading dock equipment, we represent the following manufacturers:
Poweramp Systems
Fairborn
DLM
Dynaco High-Speed Roll-up Door Systems
Bluff Manufacturing
Chase Doors
Let the experts at WSH help you make the loading dock at your facility more safe and accessible!