Western Storage and Handling (WSH) located in Denver Colorado has a fabrication department. WSH has provided many custom products that have helped its customers meet challenging application issues. WSH can come up with what it takes to help, from special mattress carts to custom guardrail solutions, to custom handrails.
The fabrication department at Western Storage can create any custom product that meets your facility's needs. Here are just a few fabrications created at WSH warehouse.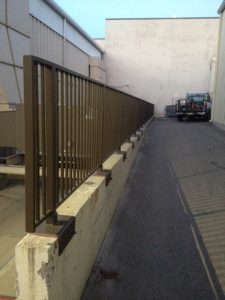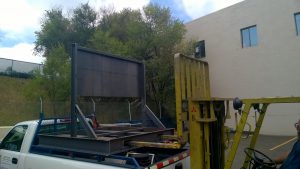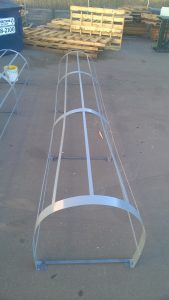 WSH's fabrication department worked closely with Bob's Plumbing to custom make shelving units in his plumbing van to his specifications. Two pivoting racks with six shelves each are immediately available by opening the doors at the back of the van. These shelves then pivot open allowing Bob access to the larger parts and tools he stores in the body of his van.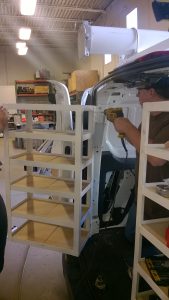 Bob is extremely satisfied with the end results of his custom plumbing van. He now has quick access to all the parts and tools he can fit on his 12, well-organized shelves without having to climb in and out of his van to find them.
Contact Harry Neumann at Western Storage and Handling for more information about how we can solve your storage and shelving challenges.