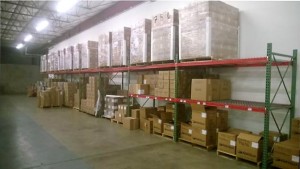 Spruce Environmental Technologies Case Study
The Client
Spruce Environmental Technologies, Inc. specializes in indoor air quality, specifically in terms of radon removal. Founded in 1989, Spruce started by developing, designing, and manufacturing a line of fans specific to radon mitigation – something they felt was sorely missing in the radon industry – called RadonAway®.
The product line was quickly found to be superior in effectiveness and reliability and rose to international standards. Soon more products filled out Spruce's superior catalog leading to their position today as the premier maker of radon mitigating products.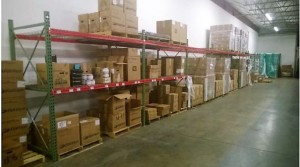 The Challenge
Spruce needed more storage at their Colorado warehouse and distribution center, and they needed it quickly. Having recently acquired a lift truck, they saw potential in the vertical space available in their existing facility but needed a solution that didn't require getting involved in a time-consuming permit process.
Ultimately, they needed improved vertical storage that was safe for their facility and they needed it fast and without interrupting their day-to-day workflow.
The Solution
Western Storage and Handling experts inspected the location and saw immediately a way to increase storage that would be quick and safe with perimeter storage racking.
Using Speedrack Selective Storage Racking with welded wire decking, new racking was designed to maximize space without going over the limits that would have required the lengthy permit process.
To take advantage of all safety potential, the racking was sized to allow for additional beams to give it more rigidity and anchored for further stability.
The Result
Because the design was completed ahead of time, when the racking was delivered, it was a quick and easy process to immediately assemble, anchor, and install, minimizing any breaks in Spruce's workflow.
Spruce is very satisfied with the results and feels very safe and comfortable with their new custom racking system.
Find Out More
Contact Harry Neumann at Western Storage and Handling for more information about how we can solve your storage and shelving challenges.