Denver's premier event came to Western Storage and Handling in need of storage solutions. WSH provided color-coding storage on pallet rack storage solutions.
Pallet Rack Storage Solutions
Denver's premier event and catering company needed storage solutions for unused pallet rack space. With the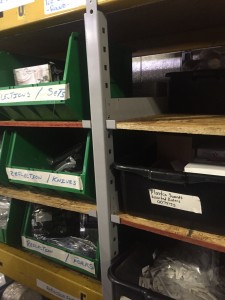 schedule they keep and the docket of clients they serve, our clients needed to make better use of the location they already had.
So they came to Western Storage and Handling and asked us to help them better store their inventory of party catering and decorating equipment.
We started with our in-house experts and their knowledge of our large catalog of products and those of our manufacturing partners. We found that our client had so much dead space in the pallet rack that they would benefit from the use of Unarco dividers to separate bays vertically and horizontally.
Their pallet rack stored a lot of the small materials necessary for their business like utensils and small table setting items (salt, pepper, sugar, shakers napkins). Simple changes like stacking bins and color-coding improved organization immediately.
The project has been a success and our customer is excited to expand this process to their remaining pallet rack bays in the facility and replace some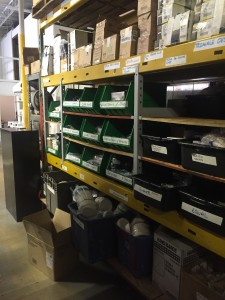 ineffective units now taking up too much space.
Our goal for them is to get their warehouse to a point where their customers are instantly impressed with how organized the facility is.
Contact Harry Neumann at Western Storage and Handling for all your storage shelving needs.