Western Storage and Handling help businesses maximize warehouse space and increase efficiency with custom warehouse systems. Installation of a Cubic Design Mezzanine System for a recent customer of Western Storage and Handling, Milestones for Growth, (MFG) a developer for small manufacturing companies. MFG has a facility to lease space to eight light manufacturing companies.  Their mission is to ensuring light manufacturers can stay, grow and thrive in the Pikes Peak region.
Light manufacturing is breathing new life into a North Nevada Avenue building, transforming it into a hub for like-minded tenants. "What we will have once we are built out are about eight spaces for smaller manufacturing companies to lease," said Jen Taylor, who oversees marketing and strategic partnerships for the for-profit development company Milestones for Growth.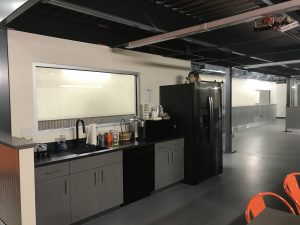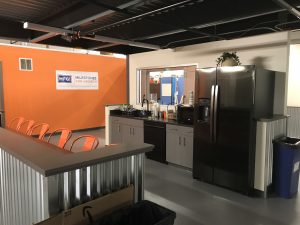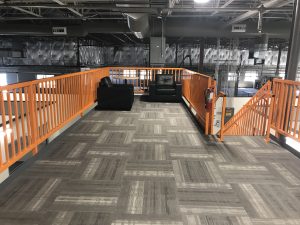 MFG needed a common area for their tenants to:
Welcoming open spaces and gathering areas
Lofted meeting areas
Cozy kitchen and break room
Shared training and conference room space
Two-bay loading dock
Pallet jacks
Daily UPS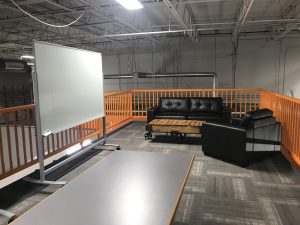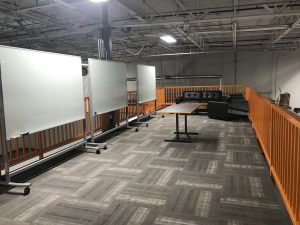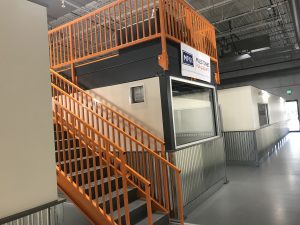 Milestone for Growth reached out to Western Storage and Handling (WSH) to install a Cubic Design Mezzanine system for their common area. WSH designed a multi-use mezzanine system to creating mixed-use space on two levels. All safety concerns and building codes were met. Perimeter and stair rail design accommodate building code requirements for public access also offering an aesthetically pleasing appearance.  The mezzanines were painted a custom color of the customer's choice to further improve the appearance.  The customer was well pleased with the results.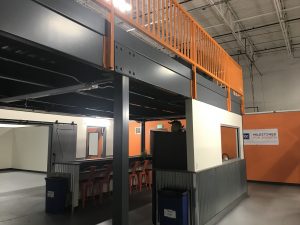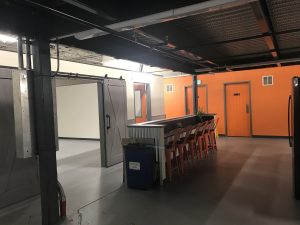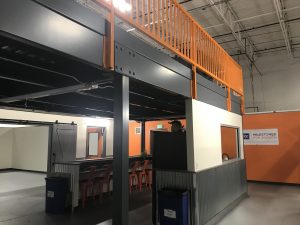 Contact Harry Neumann in Denver CO at 303-937-8376 or Bob Dettlaff in Colorado Springs CO at 719-216-3368 or go to www.westernstorageandhandling.com for more information.