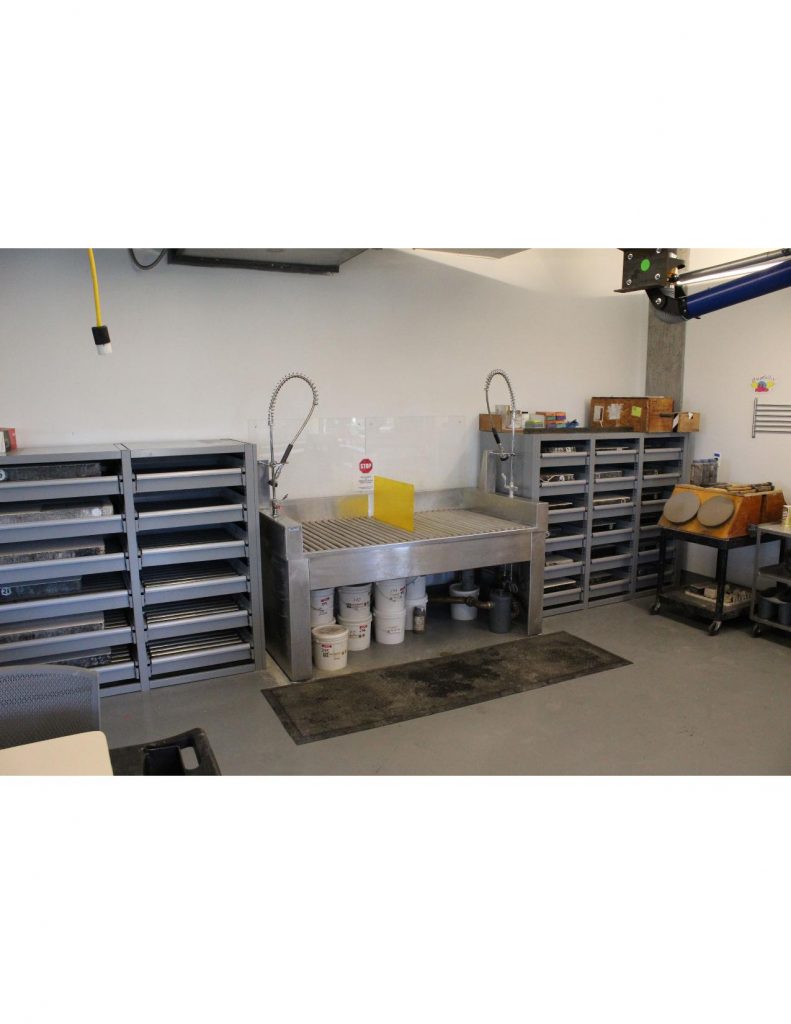 Western Storage and Handling. completed an installation for the University of North Texas located in Denton Texas needed a way to safely store 34 Litho Stones cabinets in a small area. A Litho stone provides a type of printing process during which original works of art can be printed and reproduced. The final product is also known as a lithograph. The print is an authorized copy of an original work that was created by an artist or other skilled craftsmen.
The U of North Texas researched the internet for companies that have installed cabinets for Litho stones. They found a blog article from Western Storage and Handling (WSH) a material handling equipment distributor located in Denver and Colorado Springs Colorado. WSH supplied and installed Litho stone cabinets for the University of Wyoming in Laramie, Wyoming. The U of North Texas contacted WSH to supply five each Lista stone roller storage cabinets. These cabinets need to handle the three different sized stones that the University of North Texas in the College of Visual Arts and Design need to store in a small area.
WSH supplied the Lista stone storage cabinets after the customer approved the drawings. The assembly and installation of the cabinets were completed by the customer. All safety concerns were met as these Litho stones are very heavy and are difficult to move around. The stones are transported by a mobile manual scissor lift and are rolled on and off the roller platform into each roller self.
The customer was extremely happy with the final results on a job well done.
Whatever the storage need is for your facility Western Storage and Handling can help. Call Western Storage and Handling at (303) 937-8376 for more information.