Western Storage and Handling can assist with racking solutions for flammable and hazardous commodities. WSH offers fire protection and safety devices that can be integrated into pallet rack storage solutions, perfect for storing items like oils, flammable liquids, and other hazardous products.
At WSH, safety is a top priority when it comes to figuring out the best storage solutions for your business. In fact, fire safety has to be incorporated into most pallet rack systems, from row spacers and flue keepers to fire baffles and fire extinguisher systems.
"We take pride in creating these pallet rack solutions knowing they help create safer environments for our customers and their staff," says Harry Neumann, Jr., WSH President.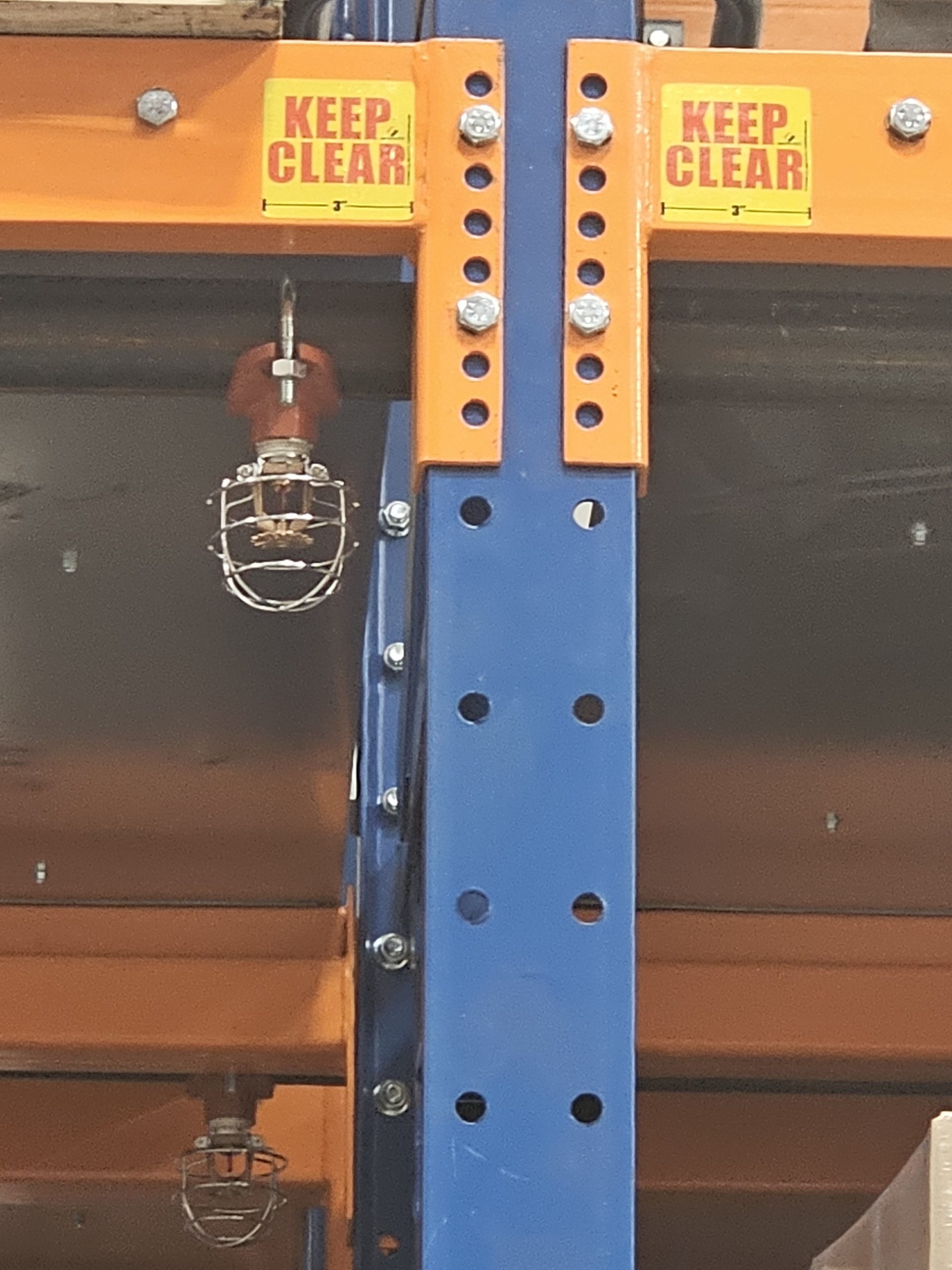 Warehouse operations have their share of fire safety requirements: Many municipalities have specific fire codes, and many insurance companies have specific requirements that help businesses keep premiums low. 
Annually, there are on average 1,450 structure fires in warehouses across the U.S. Not having the correct fire safety equipment or safeguards in place at your warehouse could mean a potential loss in inventory, structural damage, or worse: It could compromise the safety of your staff. 
Western Storage and Handling has the experience and expertise in warehouse safety and material handling you need to make sure all fire safety requirements are met at your operation. WSH has relationships with fire protection professionals around the country. Working with these specialists, WSH can design and install systems to meet requirements. Our staff will work collaboratively with your team to take the project from inception to the finish line, all with a single point of contact for your convenience.
Our team recently completed a series of pallet rack projects, each featuring a built-in fire safety solution: fire sprinklers, fire baffles, and secondary containment modalities.
Fire Sprinklers and Fire Baffles for Pallet Racks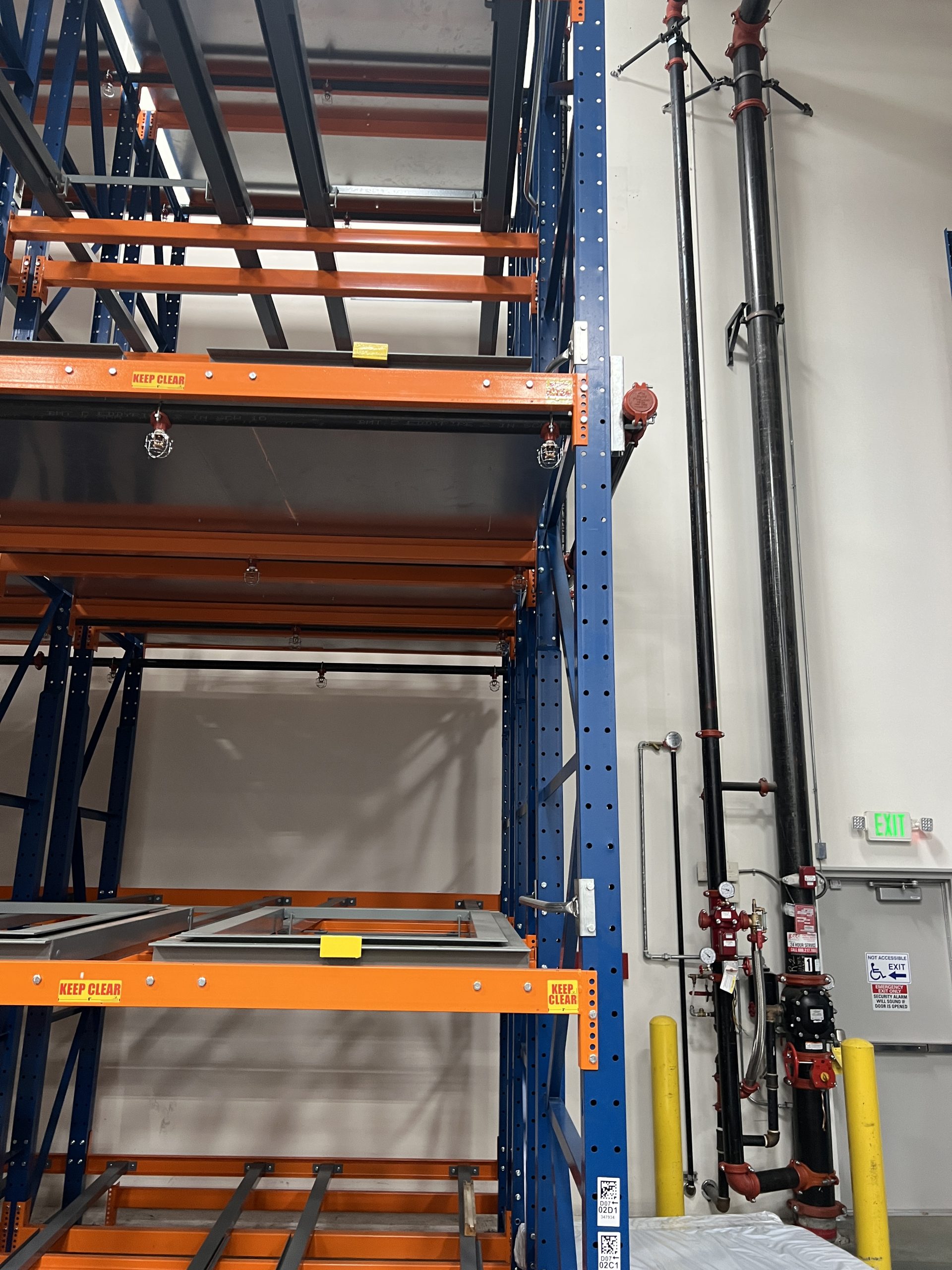 Recently, WSH worked in conjunction with Fontana City Fire Engineers to meet California Fire Code Requirements on a rack installation. This rack system was designed for storage of highly flammable cooking oils. A local fire sprinkler company designed and installed the in-rack sprinkler system for this application. 
Unlike traditional fire sprinklers that are attached to the high ceilings of warehouses, pallet rack sprinklers are attached and installed onto multiple levels of the racks, providing more direct and plentiful protection against potential fires. 
In addition to the sprinklers, and depending on the Commodity Class (the type of material being stored), WSH installed fire baffles, or metal sheet heat dampeners. The steel fire baffles provide an added layer of protection by creating barriers and trapping heat in order to activate sprinklers and prevent the spread of fire. These barriers prevent additional inventory loss and can help contain fires so that they don't become all-engulfing. They are easy to install, low-maintenance, and can be installed vertically and horizontally as needed to meet local fire codes.
Secondary Containment Solutions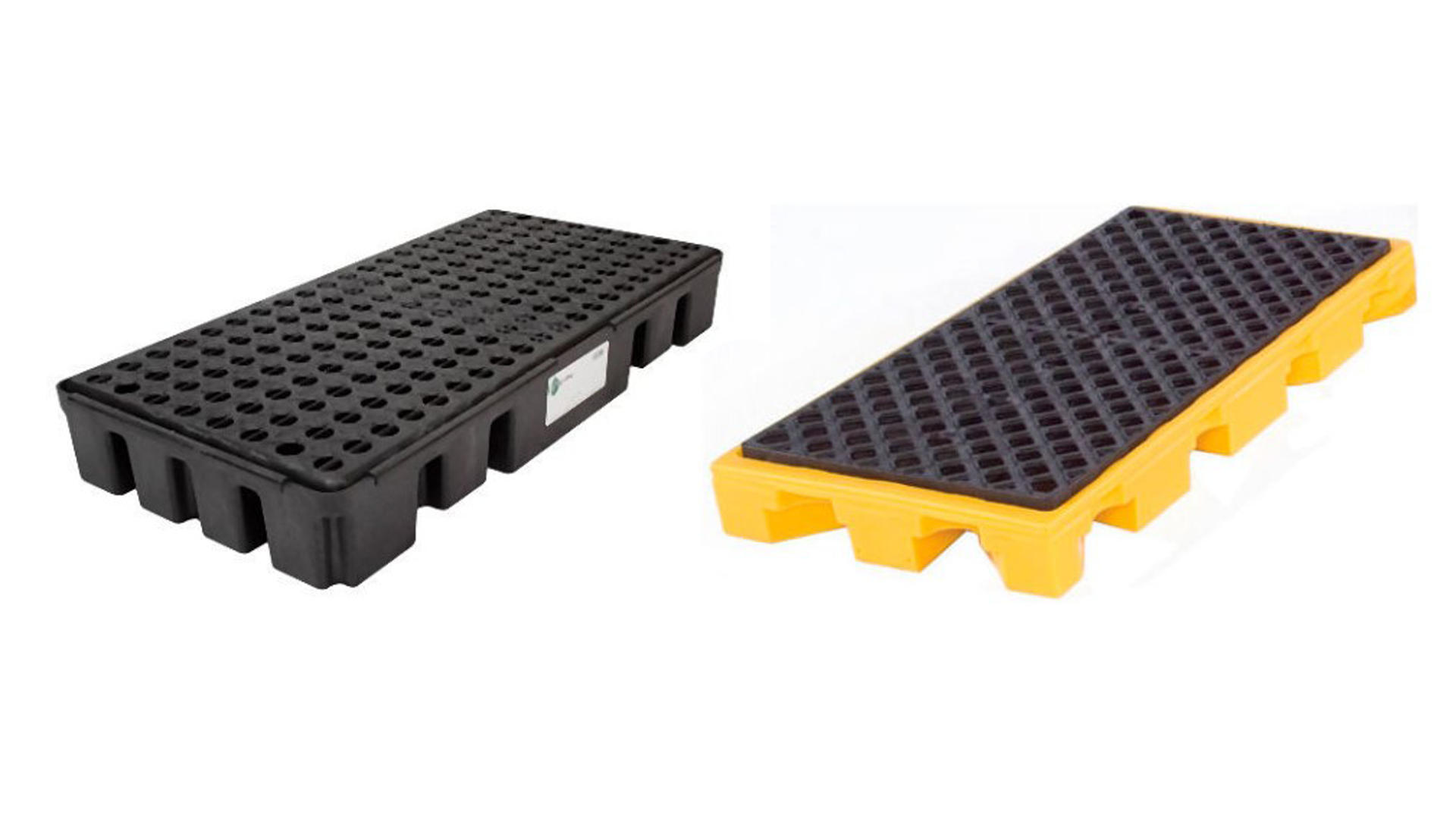 In addition to sprinklers and baffles, WSH offers secondary containment modalities to further prevent the spread of messy leaks, and to meet OSHA requirements. Liquids such as certain cooking oils or chemicals can wreak havoc on inventory and structures if spilled. Secondary containment modalities act as drip pans, collecting and containing spills, preventing them from spreading to surrounding areas and preventing work or fire hazards before they happen.  
Call us today to get the safest pallet racking and liquid storage system for you
We'll guide you through our products and the engineering process to create a solution that works best for your timeframe and budget. Give us a call at 303-937-8376 for a free consultation. 
Have you worked with us on a project? Share Your Experience on Google Business Reviews!
Serving Colorado, Eastern Wyoming and Western Nebraska
We have both Denver and Colorado Springs locations! 
DENVER OFFICE
1630 West Evans Ave, unit L
Denver, Colorado 80110
Phone: 303-937-8376
COLORADO SPRINGS OFFICE
1880 Office Club Pointe