Borroughs Modular Drawers: A reliable system for maximizing space and keeping your warehouse organized
At warehouses, distribution centers, and office facilities operations managers can find themselves with vast amounts of open space and very little structure or equipment to help them organize small parts like nuts, bolts, tools, or even small office supplies like paper clips. This is where Borroughs modular drawers come into play. Assembled to fit into your exact space, and endlessly customizable based on your material needs, it's no wonder these are a consistent star of the warehouse equipment world.
About our modular drawer partner, Borroughs
WSH is honored to be a distributing partner for Borroughs, a leading manufacturer of modular drawers and industrial storage equipment. Borroughs was founded in 1938; since then, the company has added new products, upgraded manufacturing capabilities, introduced 3D technology, and has kept customer satisfaction a top priority. All Borroughs products are made in the USA and its headquarters is in Kalamazoo, Michigan.
Why use modular drawer systems?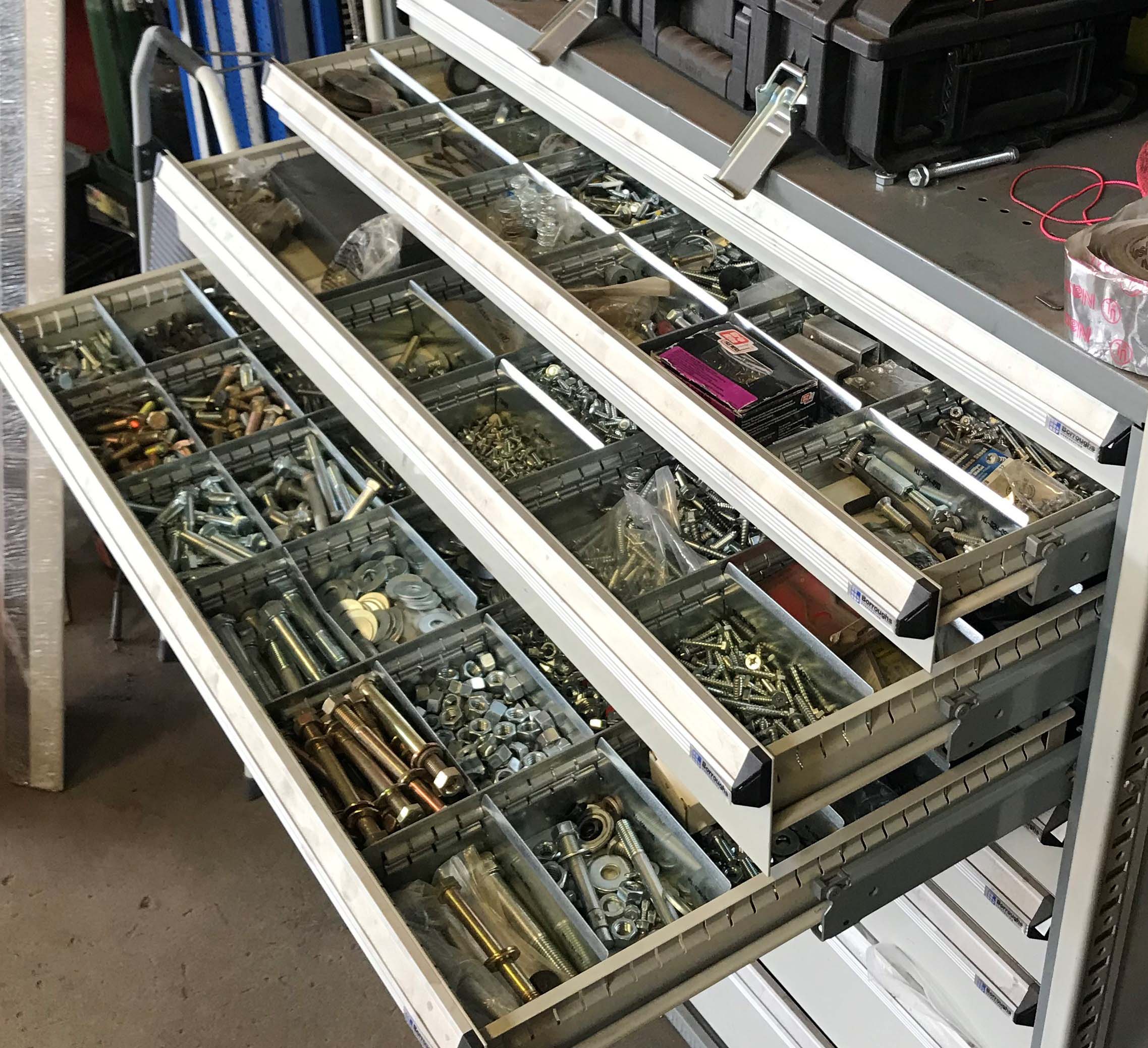 Using Borroughs modular drawer systems can have many benefits. One of the most helpful facets of these systems is how they utilize more space. Unlike shelving units, which often leave large gaps of space below each shelf, drawers provide a better fit, allowing more materials to be stored in smaller spaces. Each drawer is set up to only utilize the space it actually needs, maximizing every available inch of your storage area. Borrough's modular drawer systems can save up to 60% of their storage space
Borroughs also offers high-density (HD) drawer systems that are so compact, each HD drawer can fit 2-3 regular drawers. In addition, each drawer can hold up to 400 lbs. All systems are fully customizable with specially-designed partitions and dividers that expand anywhere from 2"-18', and systems are available in 9 custom colors. In addition, WSH can provide complete 3D drawings and rendering to ensure your business gets exactly what it needs. These perks all come together to create a stylish, compact, and efficient system for tools or small parts inventory.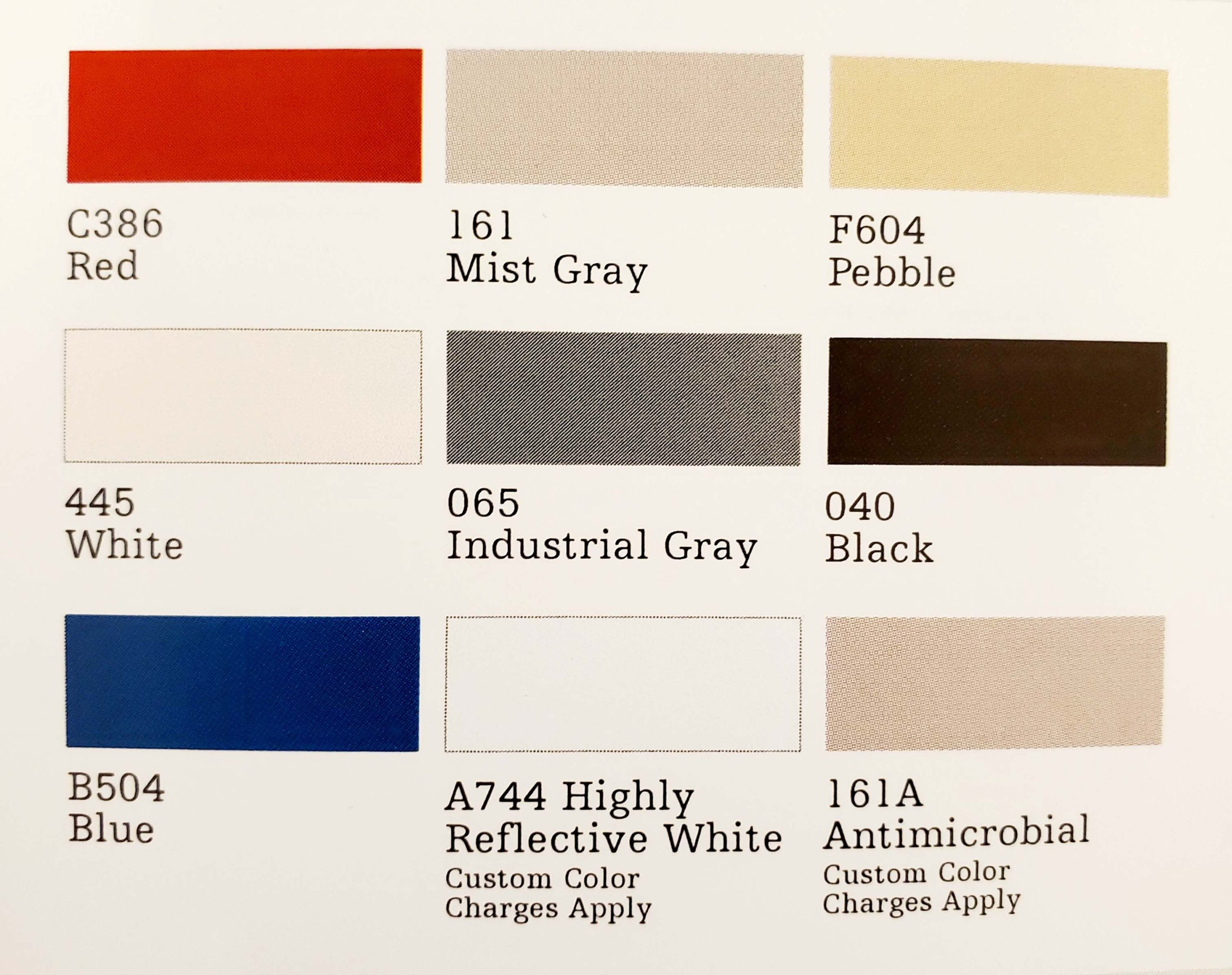 Additional security also makes modular drawers a customer favorite: A lock-and-key mechanism can be added to any system, making it a perfect solution for expensive tools, delicate equipment, and other materials that need an additional layer of protection.
Learn more about modular drawers on our product page.
Call us today for the best modular drawer systems on the market
We'll guide you through our modular drawer options to create a solution that works for your timeframe and budget! Give us a call at 303-937-8376 for a free consultation. 
Have you worked with us on a project? Share Your Experience on Google Business Reviews!
Serving Colorado, Eastern Wyoming and Western Nebraska.
We have both Denver and Colorado Springs locations! 
DENVER OFFICE
1630 West Evans Ave, unit L
Denver, Colorado 80110
Phone: 303-937-8376
COLORADO SPRINGS OFFICE
1880 Office Club Pointe
Colorado Springs, CO 80920
Phone: 719-272-8253