Western Storage and Handling help businesses maximize warehouse space and increase efficiency with a custom pallet rack mezzanine system. A recent customer of Western Storage and Handling, Murphy-Hoffman Company (MHC), was founded in 1975 and has built its business on the belief that customer loyalty is only as strong as customer service. This focus has helped MHC become a multi-state network of Kenworth dealers providing more than 50,000 customers with a full range of truck-related services.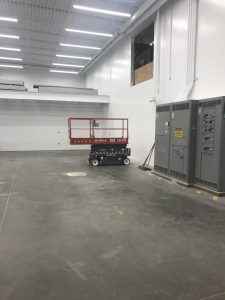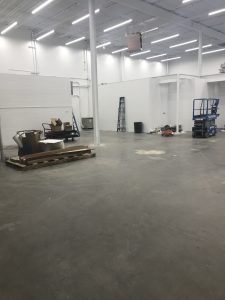 MHC expanded from the original company, Ozark Kenworth, Inc. Ozark Kenworth started in Springfield, Missouri, in January 1975; they opened for business with only three employees in a temporary facility. Since then, the company grew and expanded.
Currently, MHC operates across 16 states with over 100 dealerships, full-service transport refrigeration locations and full-service leasing and rental operations, and a finance company that offers a complete array of financial services.
MHC was undergoing some major changes and additions in its warehouse.  They had already added a two-level parts storage area and were looking at doing another in the now vacant old parts area.  Western Storage and Handling (WSH) worked closely with Teil Haber Manufacturing out of Broomfield, CO to come up with a pallet rack-supported mezzanine to satisfy all the customer needs for this project.  WSH had to match our new mezzanine deck with the existing mezzanine (seen in pictures).  After a few field measurements were completed we had a design that would fit.  Also, a huge factor in this job was how quickly we could bring materials and installation together with MHC.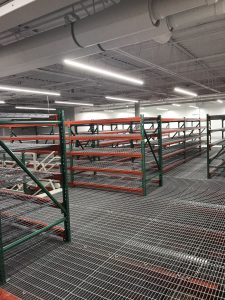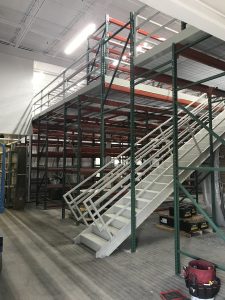 WSH installed a traditional style selective pallet rack that supports a mezzanine with racks on the top level.  Along with the pallet rack, the mezzanine they installed has a bar grate creating a flat perforated deck surface.
We worked with our local manufacturer to make site visits and understand what was needed. This allowed us to eliminate the often time-consuming and confusing email exchanges when companies are too far from the install area. MHC Kenworth was extremely satisfied with the completed project.
For all your facility storage and shelving, needs contact Harry Neumann at Western Storage and Handling or call us at 303-937-8376.