Looking for warehouse storage or material handling solution that is unique and customized for your needs? Check out our steel fabrication services, offered in-house right here at WSH's Denver location!
When it comes to warehouse storage and material handling, the variations of needs are endless. Whether you're looking to create custom railings, shelves, or larger applications like lockers or outdoor storage needs, our team of experts can create the perfect, one-of-a-kind solution to help you maximize your space, safety, and storage capacity all under one roof, making Western Storage and Handling a complete one-stop-shop for your business.
The Benefits of Using Custom-Fabricated Steel
Create a solution that fits perfectly in your space, no matter what the specifications

Save research and development time by skipping long searches and instead creating a solution you know will work

Manipulate existing structures to fit into a new space

Create dual-purpose structures that can help you solve multiple problems or create multiple efficiencies at once

Tackle challenging layouts, difficult structures, and other problematic warehouse issues by working with an expert to make impossible projects possible
About Our Steel Fabrication Services
In 2016, WSH created an in-house fabrication department after purchasing a steel fabrication company. The goal: Create custom solutions for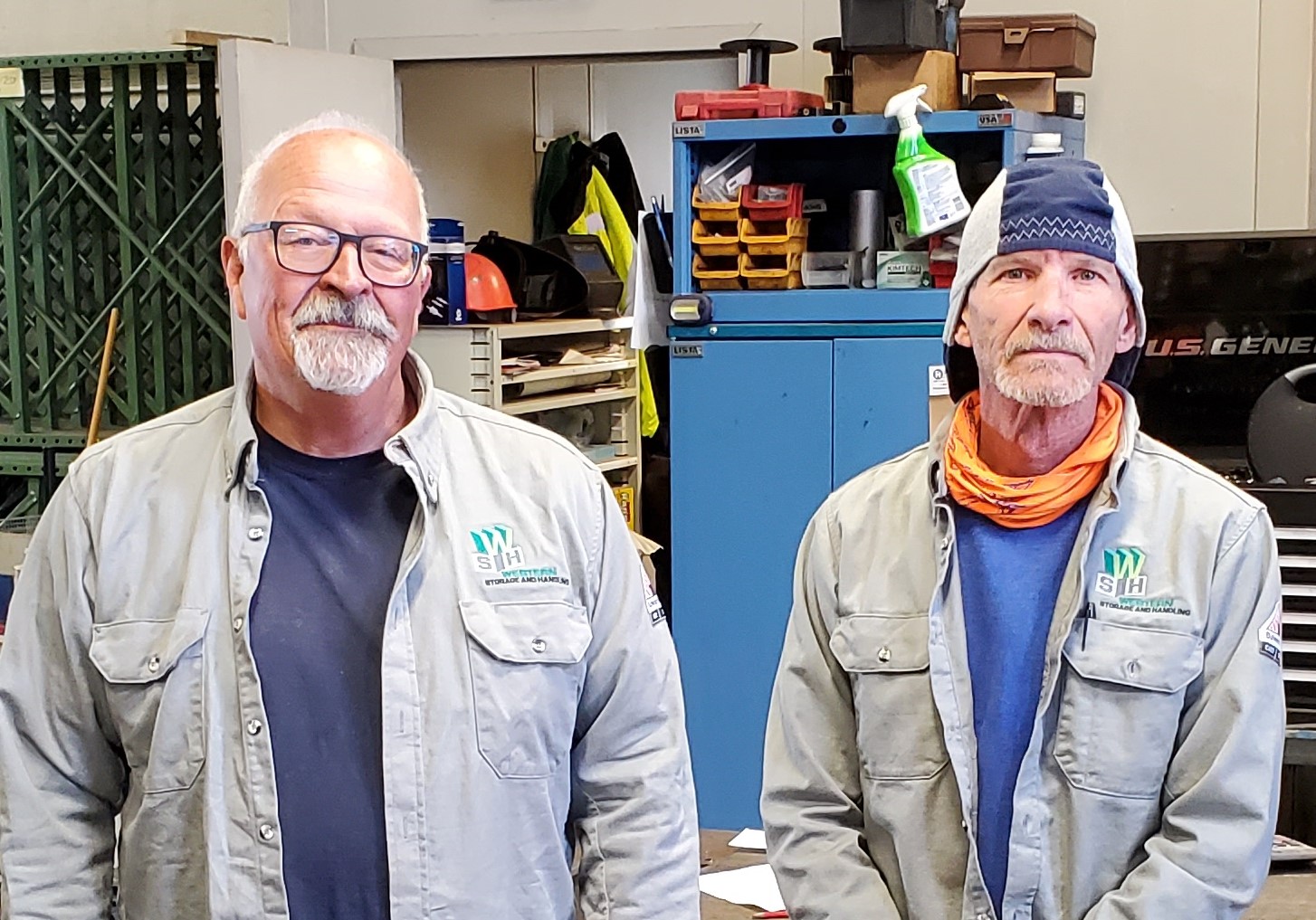 our customers that larger manufacturers cannot take on. Our certified welders have a combined experience of more than 65 years and can tackle a large array of applications including anything from large distribution center projects to a couple of shelves for your garage or van.
We can modify equipment to fit your specific dimensions, fabricate custom steel equipment, and perform welding services on all types of material handling equipment. We'll happily take your project from design to fabrication to installation, all while being in close touch about timelines, objectives, and costs throughout the process.
Custom sized uprights

Custom length beams

Bollards

Wire enclosures

Tenant lockers

Window security grates

Stair railings

Protective guardrails

Outdoor storage applications

Spot weld repairs
Steel Fabrication Case Studies
See our work in action!

Contact us about your next warehouse storage project and see if custom fabrication is right for your business!
Call us for a free estimate: 877-669-6602 
Serving Colorado, Eastern Wyoming, and Western Nebraska.
We have both Denver and Colorado Springs locations! 
DENVER OFFICE
1630 West Evans Ave, Unit L
Denver, Colorado 80110
Phone: 303-937-8376
COLORADO SPRINGS OFFICE
1880 Office Club Pointe
Colorado Springs, CO 80920
Phone: 719-272-8253