Solve Storage Issues with Shelving
Western Storage and Handling uses Top name industrial storage shelving equipment manufacturers

---
In a sea of industrial storage shelving systems, finding the right fit for you and your applications can be a serious challenge. Fortunately, you've come to the right place. Welcome to Western Storage and Handling (WSH), the premier solver of all warehousing issues for Colorado, Eastern Wyoming and Western Nebraska. With our top name industrial shelving equipment and offices in Denver and Colorado Springs we can help you find the right solution for all your applications.
---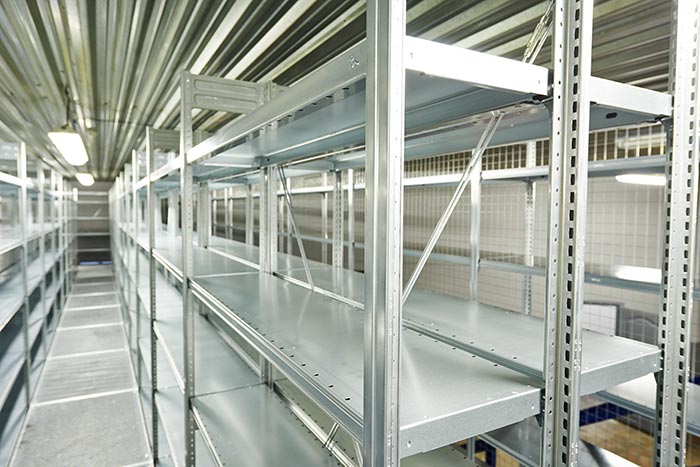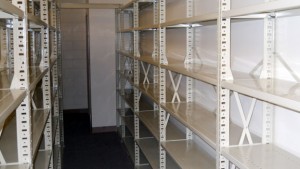 Industrial clip steel shelving
Industrial clip steel shelving is perfect for a wide variety of storage needs. It's particularly ideal for small to medium parts storage.
WSH basic clip steel shelving systems are configured from posts, shelves and compression clips making them easy to configure into any size or shape of space. They are then enhanced with bins, boxes, dividers and drawers to create storage solutions maximized for efficiency.
This mean no matter what your industry or space size, we can create the perfect industrial shelving solution for your needs.
Contact us for complete specifications.
1-877-669-6602 or email us at [email protected]
---
Record and archive storage shelving
Record and archive storage shelving, despite advances in digital records holding, is still a necessity for many businesses.
If you are a business that needs to store records boxes, open files or disk storage, you're probably drowning in a sea of paper with a limited amount of space to keep it organized.
That's why we're here.
WSH can show you the most effective way to store your records. For example, if you need to convert an area of your warehouse or designate an area in your office, we will work with you to determine the right type of record and archive shelving to use. Record and archive shelving is industrial steel shelving or bulk shelving sized to match the product that is stored. It can be installed on aisle saving mobile carriages to save space.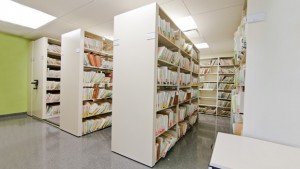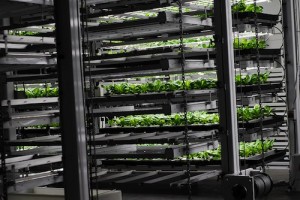 Marijuana/Cannabis Shelving and Storage Racks
Marijuana and cannabis shelving and storage racks have become our newest speciality. WSH has been supplying and installing industrial shelving systems to the marijuana growing industry for several years. Our experts will help you with the planning phase and we will design and install the shelving and/or any environmental equipment to meet your specific needs in a timely manner. WSH has teamed up with Borroughs Corp, one of the largest suppliers of storage shelving in the USA. Together our engineers and theirs have designed shelving and pallet racks just for the marijuana/cannabis growing facilities. WHS will make sure all installations will meet state and municipality codes. Our policy at Western Storage and Handling is to make sure our customers are 100% satisfied.
RIVET STYLE BULK FRAME STEEL SHELVING
Rivet style bulk steel frame shelving is the next upgrade for oversized and heavier item storage.
Perfect for items with more dimension and mass, this shelving allows for wider spans and heavier capacities and allows you to use decks of wood, steel and wire for the storage surface.
Available in a number of widths and depths, rivet style bulk shelving is capable of supporting higher weight capacities and is more economical than steel shelving but still able to be customized to fit your space and specific needs.
Contact us for complete specifications.
1-877-669-6602 or email us at [email protected]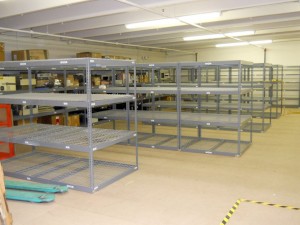 Automotive parts shelving
Automotive parts shelving can be a real beast -- we totally understand that. The variety needed to accommodate everything from large and heavy motor components and wheel racks to small parts and tools is astounding.
We start with a full evaluation of your needs then design an industrial shelving system that will maximize space and efficiency with as little downtime to install as possible. That way you get all the variety of industrial shelving, modular drawers and bulk shelving to accommodate the wide variety of parts you store without skipping a beat with your customers.
See more about automotive parts shelving here at https://www.westernstorageandhandling.com/industrial-shelving-system/automotive-parts-shelving/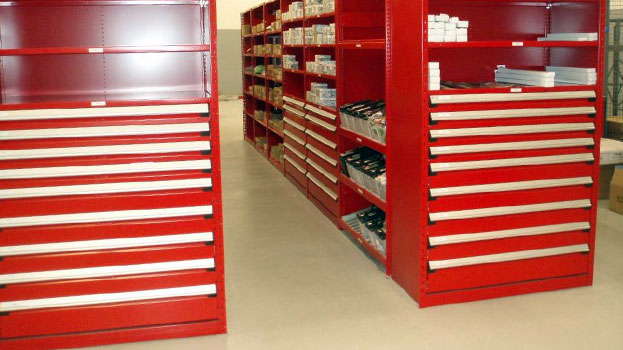 Aisle saving shelving Solutions
Aisle saver storage solutions are exactly what's needed for slower moving parts or records.
By installing modular aisle saving carriages you can effectively increase your filing and storage capacities while minimizing the loss of essential office floor space.
Where overflowing filing and storage exists today, you can have durable and aesthetically pleasing options that maximize the amount stored in a given space.
See more about aisle saving shelving here at:
https://www.westernstorageandhandling.com/industrial-shelving-system/aisle-saver-storage-solutions/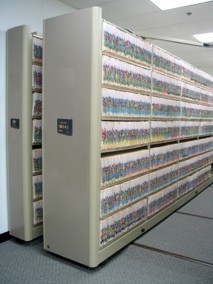 Other industrial storage configurations
WSH has installed a wide range of record and archive storage, automotive dealership shelving, industrial shelving, and aisle saving shelving systems across Colorado and Wyoming. We welcome the opportunity to do the same for you.
Top name material handling equipment manufacturers
We carry a wide range of products from top name material handling equipment manufacturers such as:
Borroughs Storage Products
StongHold Cabinets
Lista
Securit Products
Lyon Work Space Products
Durham Storage Products
Record Master Filing Systems
WSH has relationships with the best manufacturers in the material handling industry, which ensures that our storage solutions will provide you with outstanding service – the first time and every time.