Case Study

- Custom Solution For Winery Littleton Colorado
Wine and Beer Keg Storage Gravity Pallet Racks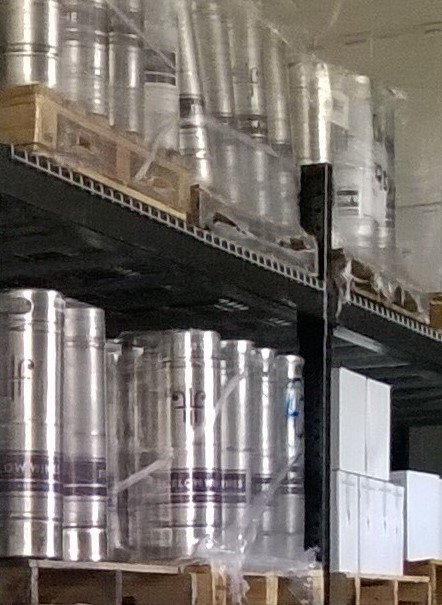 Before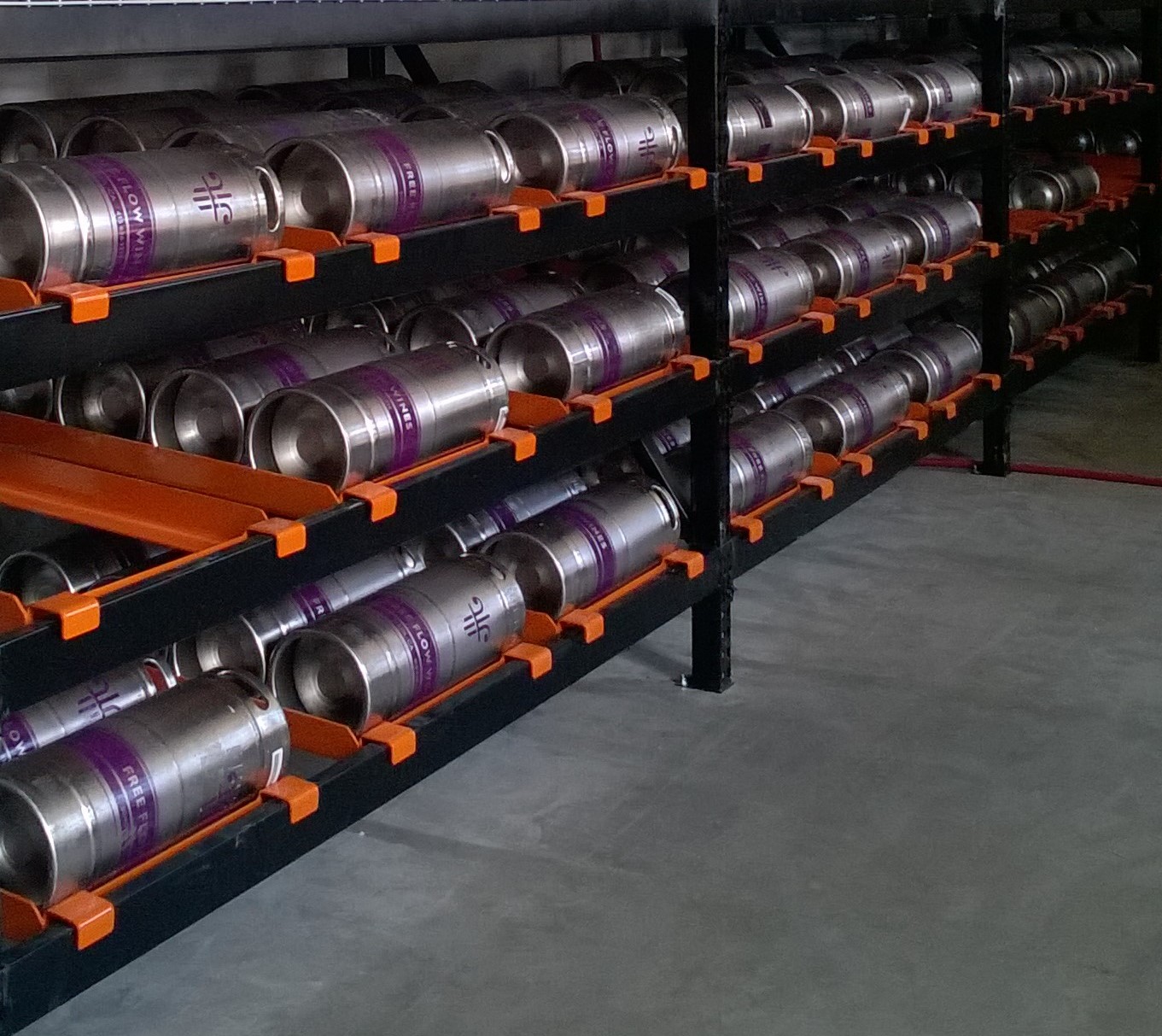 After
Company Name : Winery Littleton Colorado
Do you need storage solutions for your beer keg or wine keg storage and inventory?
In Littleton Colorado, this winery needed a solution for their keg storage on a whole other level.  Previously, kegs and wine canisters were simply stored on pallets and employees could only access (1) product for each pallet location.  This required a forklift operator to be "on-staff" during all business hours to adequately be able to restock the supply demand of the adjacent restaurant and tasting rooms.
Utilizing the pallet rack that the customer already had; the Professionals and In-House Fabricators at WSH custom designed gravity rollers made specifically to the customer's keg size.  This simple system now allows employees to access up to (27) products lines easily, efficiently and SAFELY without requiring a fulltime forklift operator to be on staff at all times.  Which is VERY Cost effective!  We don't just sell products; WSH offers complete storage SOLUTIONS!