Increase Warehouse Productivity
---

Industrial Modular Drawer Systems will increase productivity at your facility
The right industrial modular drawer system will dramatically increase productivity at your facility. Western Storage and Handling (WSH) located in Denver and Colorado Springs has a wide range of industrial modular drawer systems to increase the space for small parts storage, help you improve security, maximize productivity and grow your business.
---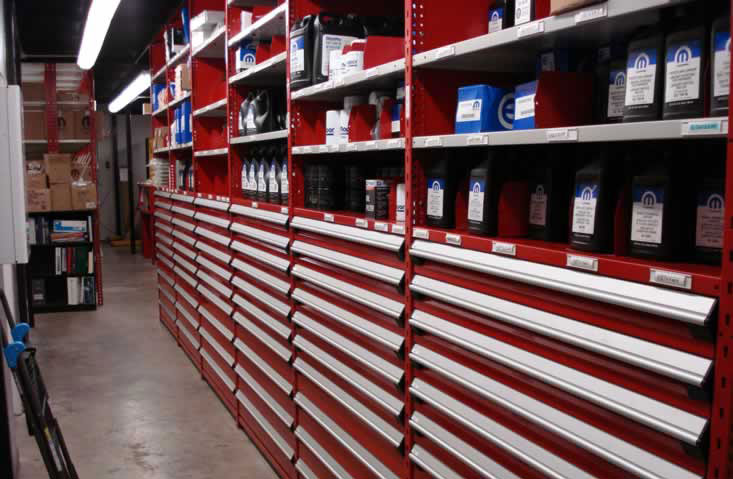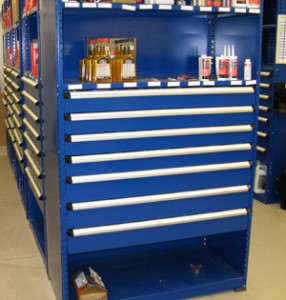 Maximize your storage area with industrial modular drawer systems
Avoid costly warehouse upgrades when simple organizational fixes to maximize your storage area will do the job.
Whether you need a place for rugged tools or delicate instruments, tiny assembly pieces or heavy machine parts, general supplies or expensive equipment, we can help you find the industrial modular drawer system solution for the secure storage of items in a variety of sizes.
Our highly experienced storage experts can evaluate your situation and show you how to maximize your storage area. With our more than 200 years of application experience, we can guide you through various alternatives to find a customized solution that will provide years of safe, convenient, high-density storage and problem-free operation.
That's our promise to you.
Modular drawers are ideal for Small parts
Industrial modular drawers can help you fit more small parts inventory into your storage area. It can also improve security and productivity by reducing travel distance when you're pulling parts orders.
The parts storage drawers can be easily configured to accommodate the various sizes of parts you're storing. For small to medium size parts, these storage drawers will help you:
Consolidate parts storage areas
Improve security
Simplify the inventory process
Protect against dirt and dust
Reduce the chance of pulling the wrong part
For example, a modular drawer cabinet will allow you to store about four to five sections of shelving in one 30-inch by 30-inch by 60-inch high cabinet. Modular drawers can also be installed in existing or new shelving, so you can continue to store your bigger parts on shelves above or below the modular drawers.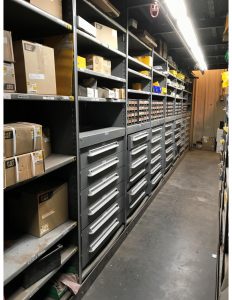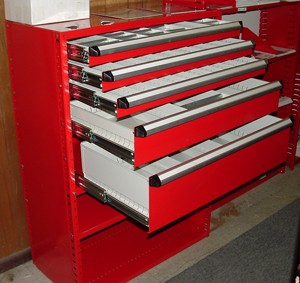 Top name modular drawer manufacturers
At WSH we work with such top name manufacturers as Borroughs and Lista Storage Products. Their strong track record of success means results for you.
Industrial modular drawer systems from Borroughs and Lista offer the best of both worlds -- drawers and shelving. For example:
Borroughs Standard Modular Storage Cabinets combine drawers, shelves and roll-out trays in one space-saving unit for the ultimate in storage versatility. In addition they:
Are scalable enough to adapt to future requirements and are ideal for high-density storage of parts, tools and items of virtually any size and type
Provide maximum weight-bearing capacity, tailored drawer organization, and productivity-enhancing ergonomic item handling and access
Borroughs High Density Drawer Cabinets are heavy-duty shelves with 400 lb. capacity drawers, sides and backs for parts protection and easy compartmentalization when used in existing or new shelving. They significantly improve storage space efficiency of new or existing Borroughs shelving units and provide:
Total extension for full access and viewing of contents
Virtually endless partitioning and divider combinations
Ball bearing side suspension for smooth drawer operation