The Right Equipment for the Job
Western Storage is Your Leader for Drum Handling Equipment in Colorado, Wyoming and Nebraska

---
Drum handling can be a physically demanding and even dangerous job without the right equipment. Whether you use steel, plastic, fiber or other materials from 55-gallons to cans or pails, Western Storage and Handling (WSH) has you covered.
With over 200 years of combined application experience with drum handling products, WSH will help you:
Protect your people working with drums whether steel, plastic, or fiberboard
Control product dispersion
Transport drum dispersion products safely
Utilize existing forklift truck, stacker, or other overhead lifting equipment for drum management
Improve the housekeeping of your chemical storage area
---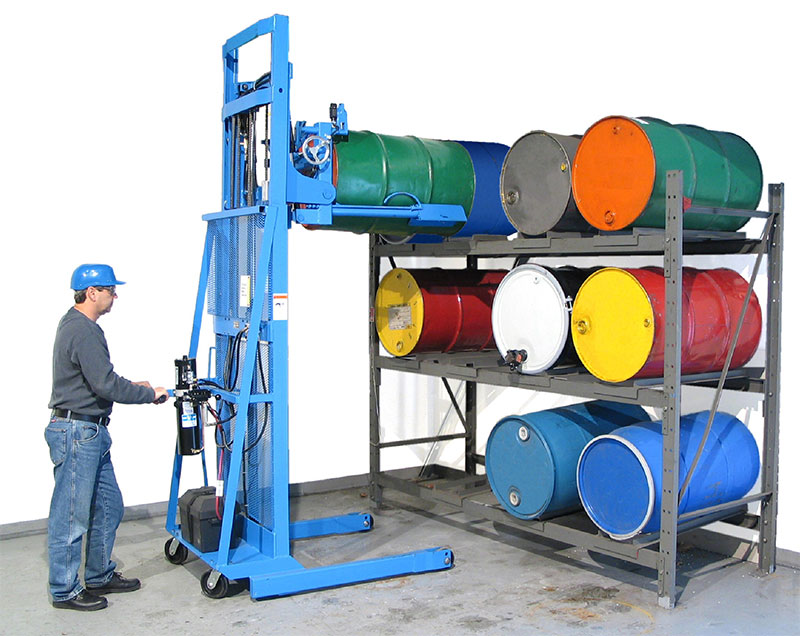 The Right Solutions, the Best Drum Handling Equipment
WSH will work with you to determine the exact solutions and equipment you need. The process begins when we sit down with you and listen to your concerns and goals. Then, with our experience and commitment to efficiency, your new drum handling solutions will not only make your business safer, but also more effective.
Every situation is different, but some of the most common equipment includes:
Drum Transporting
Hand drum trucks
Portable drum handlers
Drum jacks and dollies
Specialized drum handling forklift attachments
Below-hook drum handling
Drum dispensing systems
5-gallon (16 liter) pail handlers
Custom drum handlers
Drum Storage
Drum racks
Rotators for mixing ingredients inside a sealed drum
Tumblers to turn your drum end-over-end
Rollers to roll your drum on its side
Many models are also available in type 304 stainless steel.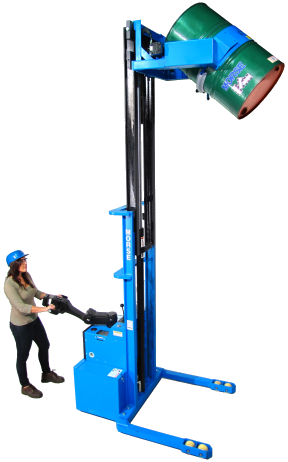 top drum handling brands: Morse Manufacturing
Morse Manufacturing
Denios
Hercules
Industrial Fluid Handling
Wesco
PUT WESTERN STORAGE EXPERIENCE TO WORK
Together, our experts have more than 200 years of material handling equipment experience to help you create more space, solve safety issues and improve productivity.
Additionally we:
Represent a wide range of the best manufacturers
Have a local inventory of equipment so we can quickly respond to your needs
Have deep knowledge of industry codes and guidelines
Call us: (303)937-8376