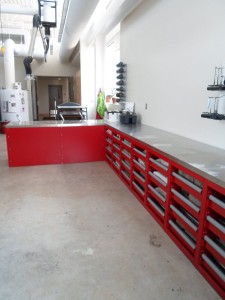 When you mention the name Lista International, you probably think of small parts storage in modular drawer cabinets. You are right that Lista is one of the leaders in this industry, but that is not all that Lista manufactures.
When a major Wyoming University's print-making department contacted us to help design a method to safely store and handle lithography stones, Western Storage and Handling thought of Lista. This department has 40 lithography stones with some weighing as much as 270 lbs. Handling and storing these stones was a daunting challege for them; safety was the highest priority.
Lista had the right product for this application. We used their standard "Storage Wall" components and added conveyor rollers to the modular drawers.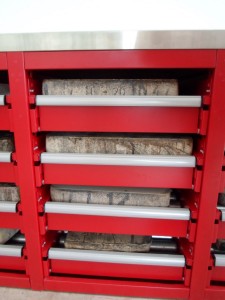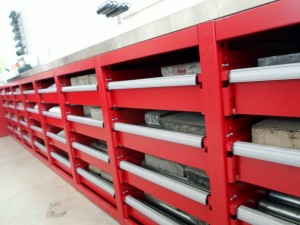 The stones glide in and out of each cabinet and there is a safety- latched drawer front that keeps the stones safely in place.
The final touch to this modular drawer system was a stainless steel #4 brushed finish countertop.