The newest member of our team with a knack for highly-customized projects, Patrick Coate specializes in pallet rack storage, brewery storage, 420 Grow Houses, and many other warehouse storage and material handling solutions in Louisville, Boulder, Golden, Loveland, Fort Collins,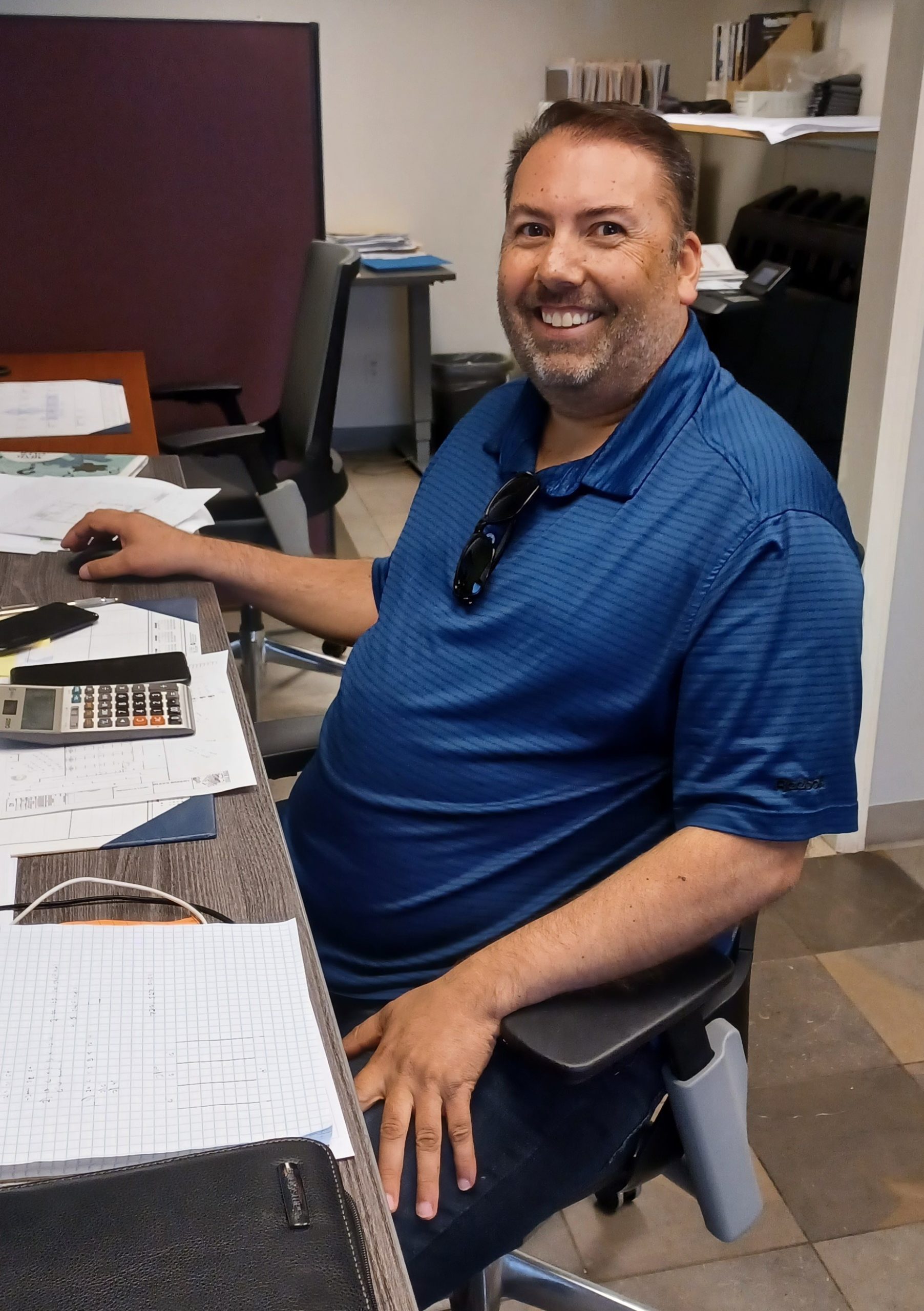 and beyond. Contact him today for a quote [email protected].
Breweries and grow houses throughout Northern Colorado would greatly benefit from Patrick's expertise. Between creating custom designs for clients and working hard to meet their unique needs, he enjoys working efficiently and with plenty of ongoing communication to make sure goals are met on time.
"With my previous experience comes the knowledge to prevent potential issues before they might happen," Patrick said. "I want the customer experience to be positive from beginning to end and will work hard to make that happen."
Get to know Patrick Coate…
Fun Facts:
1. Where's your favorite place in the world?
Anywhere, as long as it's with my friends and family. 
2. What's a fun fact about you that people may not know? 
I hate to admit it, but I'm a UFO enthusiast!
3. Most interesting storage and material handling job:
Designing a pallet rack catwalk storage system to store bike parts with a VRC (vertical reciprocating conveyor, AKA a material lift) and modular offices. The project also included 17'H x 100'L industrial rivet shelving with track ladders that stored thousands of ski boots. This one project included many of the different products we provide here at WSH.
4. What is the most creative or unconventional job you've ever worked on?
A 5,000 sq ft modular cleanroom that included custom entry door solutions, and that took a lot of planning!
5. What are your favorite hobbies, sports or interests?
I am a die-hard Arizona Cardinals fan. I love cooking, going to concerts, and fishing with my dad.
Notable jobs/case studies:
1. Looking back at all your installation jobs, is there one that sticks out as being the most interesting or fun to work on?  
For Epic Mountain Gear (Vail Resorts), we provided a pallet rack catwalk, which includes rows of pallet rack with a walkway at about 8' high to pick from an upper level without having to use reach equipment. It is accessed by a folding and retractable ladder (AKA library ladder) for personnel. The VRC, which is basically an elevator for material, was used to transport their large boxes from one floor to another. The project also included a couple 10' x 10' modular offices for the warehouse manager and staff, which included electrical for their computers and A/C units for temperature control. Modular offices are great when you want a fast installation but don't want the lingering traffic of traditional construction. 
2. What's your favorite kind of job to work on?
I like getting in on the ground level to customize a project exactly how the customer wants it. Some of my favorite jobs have included shelving catwalks, which are shelf- or pallet rack-supported structures with walkways that allow for picking from two or more levels. It's a good way to get dense storage for a large volume of products.
3. What projects are you currently working on?
Eldon James is an injection molding business in Fort Collins, CO that needs a lot of tool storage and counter space for their new location. WSH is providing over 70 Lista cabinets with galvanized steel tops. It will help with storing their injection equipment tools, and the counters will give an ample ergonomic workspace.
Contact Patrick Coate about your next warehouse storage project
Let Patrick solve your storage or material handling conundrums! Call us for a free estimate: 877-669-6602. 
Have you worked with Patrick on a project? Share your experience on Google Business Reviews!
Serving Colorado, Eastern Wyoming and Western Nebraska.
We have both Denver and Colorado Springs locations! 
DENVER OFFICE
1630 West Evans Ave, unit L
Denver, Colorado 80110
Phone: 303-937-8376
COLORADO SPRINGS OFFICE
1880 Office Club Pointe
Colorado Springs, CO 80920
Phone: 719-272-8253