The Client
One of the most reputable cannabis growing facilities in Denver, Colorado approached Western Storage and Handling (WSH) with a growing need they were experiencing. Western Storage and Handling installed Borrough's Rivet Span Shelving for Cannabis Grow Facility to help them expand their facilities needs.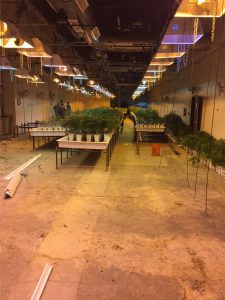 As a top-notch provider of recreational marijuana, run by experts in both cultivating and selling, the client is lightning focused on providing the best quality plants for their customers. In their grow facility, each plant is meticulously cared for from clone to flower. No part of the cultivation process is automated and each plant is nurtured, inspected and tended by hand.
The Challenge
Because of the marijuana grow facility's careful attention to cannabis cultivation, the business has boomed. Their horticulturist saw the potential to improve their capacity to hold more plants and better meet the needs of their quickly growing customer base.
The challenge was that the grow cycle of cannabis is very delicate. The client needed a company that understood this and could not just plan for more space but do it in a facility currently full of live plants.
The Solution
For decades WSH has been improving the efficiency and safety of warehouses all over Colorado, Eastern Wyoming and Western Nebraska. For the last several years, WSH has been specializing in solutions for marijuana growing and drying rooms, plant storage as well as selling boutique needs.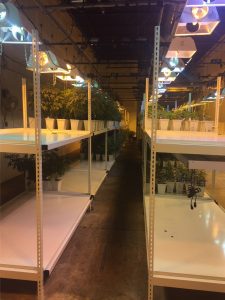 WSH understood just how to approach this challenge. It began by bringing the client into the showroom to look over an already assembled vertical grow system and discuss the timeline for delivering and installing the equipment without disrupting the sensitive cannabis plant cycle.
The Result
WSH installed a Borrough's Rivet Span Shelving with a solid steel, sloped trough tray. All materials were finished in a high-reflective white powder coat and anti-bacterial paint ideal for the cannabis cultivation. All-in-all, WSH was able to double the pre-existing plant count giving the client twice the finished goods in their existing facility.
The client is very happy with the results.
Find Out More
Contact Harry Neumann at Western Storage and Handling or call at 303-937-8376 for more information about how we can solve your storage and shelving challenges.